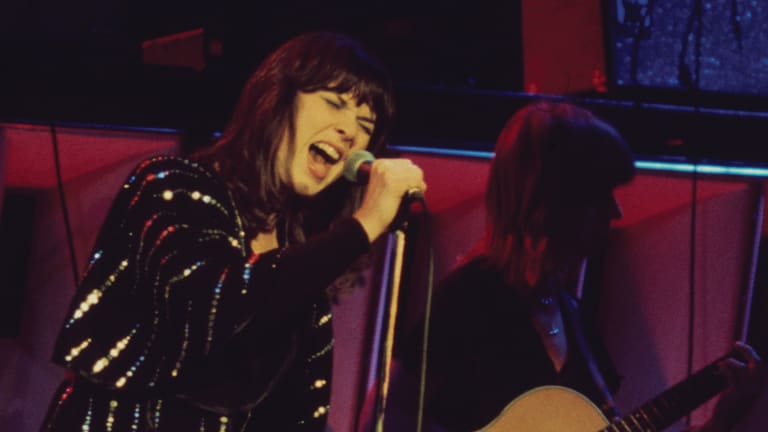 10 Albums That Changed My Life: Ann Wilson
The famed Heart vocalist talks about the albums that influenced her life and career the most.
Get Classic Rock vinyl, collectibles and more in the Goldmine shop
In one form or another, Heart have been in operation since 1967, with the band's landmark debut album, Dreamboat Annie, eventually arriving in 1975 in Canada and the following year in the United States. Ann Wilson, along with sister Nancy, have been front and center through the years for this legendary band from Seattle. Both have done solo albums recently, with Ann's Fierce Bliss album in April 2022.
Beyond the strength of the songwriting (and the Roger Dean cover art), it's a gorgeous-sounding album. "That's because we went through the extra work of actually doing it face to face live in a studio," reflects Ann, "with a band all set up. I wanted my co-producer Tom Bukovac to reach down and capture that spark. And I asked him not to do a bunch of, you know, Auto-Tune on the vocals because I wanted people to hear all the little rough spots and the scars and stuff that makes me sound like me. I wanted it to sound as big and powerful and warm as possible, but not fake, not too perfected."
As for the musical influences that went into the making of both Ann Wilson and Fierce Bliss, well, here are 10 of them.
— Martin Popoff 
RELATED CONTENT: Ann Wilson reveals meaning behind 7 Heart album titles
The Beatles, The Beatles
If I had to pick one album by them, it would be the "White Album" because it's so diverse, and it shows each one of them just really stretching out. I love that record. Yeah, I'd take it to a desert island, if I had to go. (laughs)
Joni Mitchell, Hejira
That's Joni, for me, at her peak, her songwriting peak. And it's when she first started working with sophisticated musicians like Jaco Pastorius and all that. Everything just worked. I'm a huge Joni fan, but I mean, who isn't? That one is a great record.
Steely Dan, Gaucho
I think it's their finest work, and a real, merciless poke at the L.A. West Coast scene in that super-snarky manner that Steely Dan do so well. It's so cool; I just love everything about it.
The Who, Quadrophenia
This may mark me as a real loser forever, but I appreciated Quadrophenia more than Tommy. But Quadrophenia just rocked. I love the album. I love the themes, and the movie even.
Harry Belafonte, Belafonte at Carnegie Hall
This next one is kind of left field. It's from when I was just a little kid, like maybe seven, eight years old. My parents had that record, and they played it all the time. The level of singing that he does on that record just wormed its way into my little child's brain, and I think that's one of the things that made me want to be a singer.
The Moody Blues, In Search of the Lost Chord
I was a big Moody Blues fan. This is their most psychedelic album, I think. They had three, four sort of progressive rock albums out before anybody else had made their first record. And I don't think anybody realized how important everybody in the band was. They just see the Moodies as, I don't know, Justin Hayward alone. And he's no slouch — he's a great songwriter and singer and brought all those hits. But I think the Moodies were all very talented, pretty up there in what they attempted.
.
The Rolling Stones, Sticky Fingers
This has to be on a list of records that changed my life, not only the album cover, but especially, you know, "Moonlight Mile" and "Wild Horses" and "Brown Sugar" and just all those songs that are signature for them. I just thought all the ducks were in a row. And I was a Beatles girl, so to like a Stones album is making a statement! (laughs)
Crosby, Stills, Nash & Young, Déjà Vu
I just thought that that was groundbreaking, and for West Coast music, you know, very, very honest and just great singing, great playing and great songwriting and lyrics. It was great for when you're 22, 23 years old, and you just want to smoke dope in the afternoon and listen to music. That was cool.
Simon & Garfunkel, Bookends
The first time I ever dropped acid, I went to this girlfriend's dorm who was at University of Washington. And that was the only record we had the whole time, and we just looped it and it stood the test. (laughs) Great record; so groundbreaking.
Led Zeppelin, IV
Of course, definitely Led Zeppelin IV. I just think that they were at the peak of their songwriting and their lyric writing, especially (Robert) Plant's lyric writing. You can't beat a record that has "Stairway to Heaven," "(The) Battle of Evermore," "Going to California" and "Black Dog" on it. Every single song is just so great.
Listen to Ann Wilson discuss her solo work, Heart's legacy, Grunge and more on the Goldmine Podcast