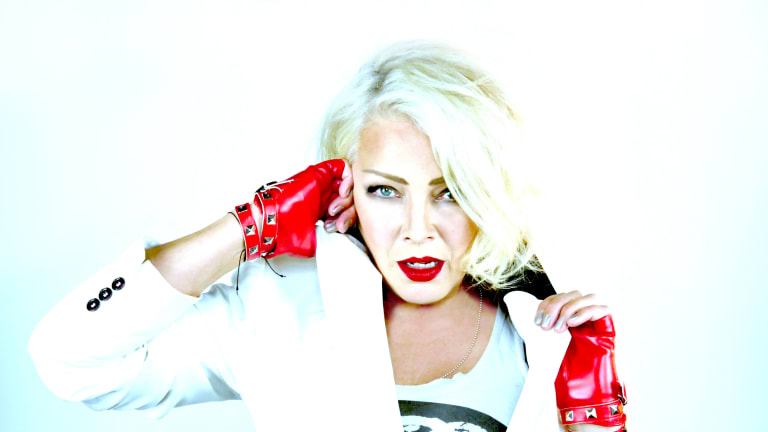 10 Albums That Changed My Life: Kim Wilde
Kim Wilde, the most-charted British female solo act of the '80s, recently gave Goldmine her list of the 10 albums that changed her life.
With the synth-pop of "Kids in America," 21-year-old English popster Kim Wilde debuted with a huge bang. The single peaked No. 2 on the U.K. charts and at No. 25 on the U.S. Billboard charts.
It began a run of 17 U.K. Top 40 hits for Wilde during the ensuing decade and culminated in achieving her first and only U.S. No. 1 with a cover of The Supremes' classic "You Keep Me Hangin' On" in 1986, which saw Wilde becoming only the fifth U.K. female solo artist ever to top the U.S. Hot 100. She also holds the record for being the most-charted British female solo act of the 1980s.
During the latter part of the 1990s she also moved into a horticultural career which led to television and radio. She hosted two seasons of BBC's Garden Invaders series, and also published two gardening books. She does remain active with her music career. The 2021 Pop Don't Stop box set of greatest hits, B-sides, rarities and new material included her new single "Shine On," which she teamed up with Boy George.
Wilde recently gave Goldmine her list of 10 albums that changed her life.
— Joe Matera
Elton John, Goodbye Yellow Brick Road
One of the first and finest albums I have ever heard. I have beautiful memories of singing along to all the songs on my best friend Clare's record player in her bedroom. Clare, by the way, is still my best buddy!
Joni Mitchell, Ladies of the Canyon
Joni's lyrics and her unique and languid vibrato paint vivid pictures in your mind. This amazing album was in my parents' record collection and was played a lot at home. I became a Joni fan for life.
Todd Rundgren, Something/Anything?
Todd's voice soars out of him with some of the most beautiful melodies I have ever heard. His vocal arrangements are second to none and his songs inspired me to start writing my own.
The Beatles, The Beatles
"The White Album" is eclectic, brilliant, honest and brave. I grew up with The Beatles and love them with all my heart.
Diana Ross & Marvin Gaye, Diana & Marvin
Amazing songs, beautifully recorded, sublime vocals. Diana is my all-time favorite female vocalist.
Mike Oldfield, Tubular Bells
Music that literally paints surreal and different scenes every 10 seconds is quirky and sublime in equal measure. I have vivid memories of driving home from a gig with my Dad in his E-Type Jag with this cranked up loud. Amazing .
Queen, Sheer Heart Attack
One of the greatest bands of all time, playing an insane collection of the cleverest melodies and vocal arrangements I've ever heard.
Stevie Wonder, Innervisions
Ahead of its time in so many ways, lyrically and musically, with timeless and thought-provoking songs.
David Bowie, Hunky Dory
"Life on Mars" and beyond! Bowie at his very best.
The Beach Boys, Pet Sounds
Exquisite collection of some of the most beautiful songs ever written and sung. Innovative production and vocal arrangements created a fully realized artistic vision.