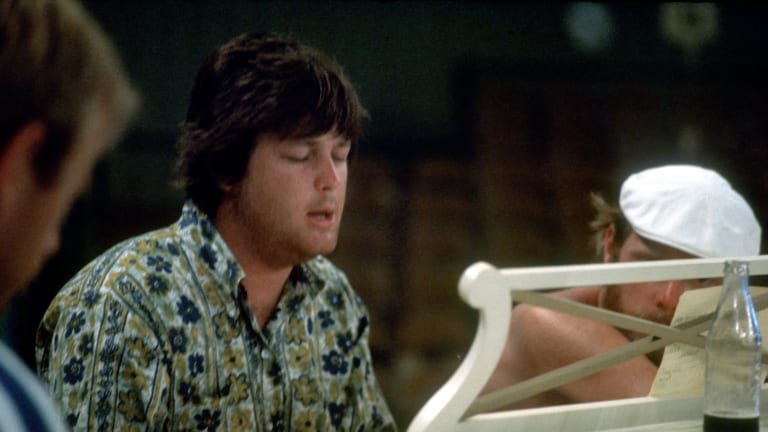 Brian Wilson tells personal stories behind 10 Beach Boys hit songs
Wilson reveals details about the inspiration behind and creation of "God Only Knows," "Don't Worry Baby," "Help Me Rhonda" and more!
Goldmine asked Brian Wilson to comment on the creation of his most enduring and classic songs.
"Don't Worry Baby"
I wrote that with Roger Christian and it took me two days to write it. I started out with the verse idea and then wrote the chorus. It was a very simple and beautiful song. It's a really heart and soul song, I really did feel that in my heart.
Some say it's about a car and others say it's about a girl, who's right?
It's both. It's about a car and a woman.
"The Warmth Of The Sun"
That song was inspired by the assassination of John F. Kennedy. The day he was killed Mike (Love) and I went into my office where I had a piano and wrote a song in his memory. That came quickly.
"Help Me Rhonda"
We did two versions of "Help Me Rhonda." We did one with the ukulele and we did one with guitars. We chose to use the guitar version. I heard myself singing lead on it originally and then I turned it over to Al. I produced The Beach Boys so I decided who would sing lead. I just had a sixth sense about who should sing what songs. Some of the songs I wrote specifically for Mike, Al and Carl to sing.
"California Girls"
I came up the introduction first. I'm still really proud of that introduction. It has a classical feel. I wrote the song "California Girls" in the same key as the introduction. It took me some time. I wanted to write a song that had a traditional country and western left hand piano riff, like an old country song from the early '50s. I wanted to get something that had kind of a jumpy feeling to it in the verses.
"When I Grow Up (To Be A Man)"
"When I Grow Up (To Be A Man)" was inspired about what it was gonna be like to grow up. Will I like the things then as I did now? I wrote that in my early twenties. As I look back on that I am happy with my life now and I didn't think I would be.
"Please Let Me Wonder"
I wrote that at my apartment in West Hollywood. As soon as I finished I felt I had to record it so I called up my engineer, Chuck Britz, and woke him up. "Please Let Me Wonder" was recorded at 3:30 in the morning. I drove to the studio in the middle of the night and recorded it. That song was done as tribute to Phil Spector's music. It definitely a good straight ahead feel to it. I knew I loved that song from the moment it was finished and I've always loved it.
"God Only Knows"
Tony Asher and I tried to write something very spiritually. It's got a melody similar to the song (recites lyric to "The Sound Of Music"), "I hear the sound of music..." (Sings lyrics to "God Only Knows") "I may not always love you..." It was similar to it. Tony came up with the title "God Only Knows." I was scared they'd ban playing it on the radio because of the title but they didn't.
"Darlin'"
I was writing more in a soul/R&B bag. The horns were conceived as a Phil Spector kind of a horn thing. "Darlin' was for Three Dog Night (Author's note: the band was called Redwood at the time) They recorded it and said, "No, you can have it" so I gave it to Carl to sing. That song took about a week to write.
"Do It Again"
"Do It Again" was written at Mike's house in Beverly Hills. He and I wrote that song together in about 45 minutes. It came very fast. He came up with that lyric so fast I couldn't believe it.
"This Whole World"
"This Whole World"' was written in about an hour and half. One night about two in the morning I got up and went to my white Baldwin organ and I was playing around and thinking about the love of this whole world and that's what inspired me to write the song.
Get vinyl and collectibles of Brian Wilson and The Beach Boys in the Goldmine Store, like:
Read a full interview with Brian Wilson, conducted by Ken Sharp.