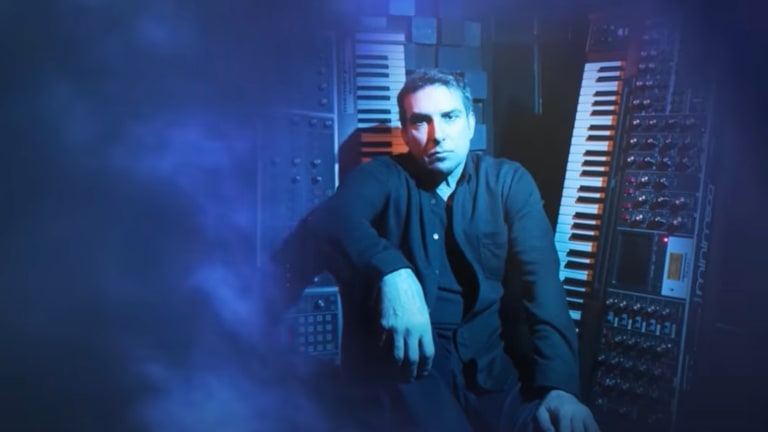 Derek Sherinian ranks the 5 songs that represent his finest keyboard performances
The in-demand keyboardist picks five songs that he feels represents him well on record, for various reasons.
Get Prog vinyl, box sets and collectibles at the Goldmine shop
You don't rack up a resumé such as Derek Sherinian's without some serious keyboard chops, having recorded with the likes of Dream Theater, Billy Idol, Carmine Appice, Whitesnake's David Coverdale — who stated in 2020 that "Derek plays like the son of Jon Lord" — and many others. 
Sherinian was also personally picked to perform on tour with KISS and Alice Cooper, who once called him the "Caligula of keyboards."
The keyboardist is a founding member of the bands Black Country Communion and Sons of Apollo, and his eight solo albums featured guests such as guitarists Slash, Yngwie Malmsteen, Allan Holdsworth, Steve Lukather, Joe Bonamassa, Zakk Wylde, Al Di Meola, bassist Billy Sheehan and drummer Simon Phillips. His newest solo record, Vortex (shown above), was released July 1, and like much of the music he has performed on, Vortex is an album of intense, progressive music (instrumentals with even more luminaries as guests). 
So, with such vast experience and collaborations, Goldmine asked Derek Sherinian to rank the 5 songs that he felt most proud of performance-wise.
5. "DAY OF THE DEAD" - DEREK SHERINIAN
This song features the great Allan Holdsworth, who was one of my favorite musicians of all time.
4. "GOD OF THE SUN" - SONS OF APOLLO
This was the opening track for the debut Sons of Apollo album. I wrote most of this song, so it is special to me.
3. "HERE I GO AGAIN" - WHITESNAKE
David Coverdale had me replace keyboards on many of his past records for reissues. To be on a track with Coverdale and (guitarist) John Sykes is awesome!
2. IN THE SUMMERTIME- DEREK SHERINIAN (featuring Billy Idol)
This Mungo Jerry smash hit from 1970s is the earliest song I can remember. It was fun to cover it with Billy Idol, and Slash was kind enough to play guitar. Check the (official) music video on YouTube (below).
1. "DRAGONFLY" by DEREK SHERINIAN
This song was off my 2020 album The Phoenix, my debut playing in a piano trio format. This song was challenging to learn, whenever I hear it back I smile.