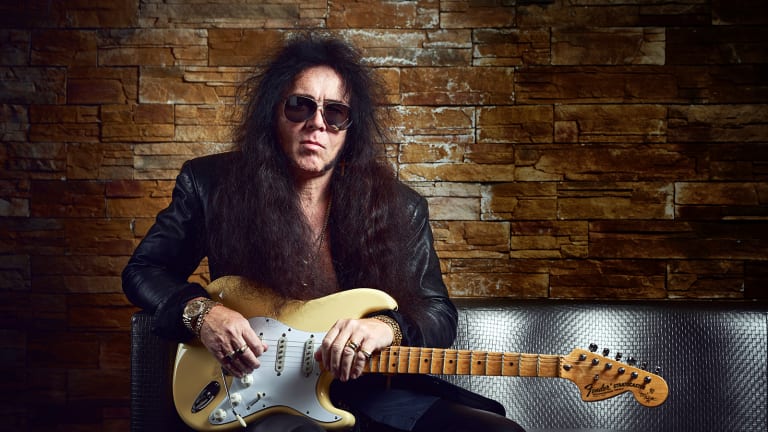 Yngwie Malmsteen: 6 albums that changed my life
From classical virtuosos to obscure prog rockers, the Swedish shredder sheds light on the music that inspired his fleet-fingered creativity.
It should be no surprise that Yngwie Malmsteen, the guitar virtuoso known for his neo-classical style, would choose the music of Bach and Paganini as life-changers when it came to personal influences.
But prog rockers UK? (And what ... no Hendrix?)
We didn't get the required 10 album choices out of Malmsteen (after all, this column is called 10 Albums That Changed My Life) but we did get the albums and music that changed his life. Even if there were only six examples.
Deep Purple - "Fireball"
On my eighth birthday my older sister Lolo gave me Deep Purple's album "Fireball". I will never forget the freak-out moment when I first put the needle on the record. The opening song starts with a double kick drum barrage from Ian Paice and then the whole band kicks in, very powerful to this day. After hearing that I wanted to use double bass drums on every song I composed (laughs).
Johann Sebastian Bach- "The Brandenburg Concertos"
It's like hearing God! It affects me to this day.
Nicolo Paganini - "24 Caprices"
I first heard this on Swedish television when I was thirteen years old. Nothing has influenced my guitar playing as much as this piece for the violin.
Vivaldi - "Four Seasons"
It is the ultimate beauty…it made want to compose beautiful melodies.
Carl Orff - "Carmina Burana"
The ultimate choir piece. I always loved choirs and use them extensively for my compositions.
UK - "UK"
This is the closest I have been to getting into Jazz. I even covered one of their songs.