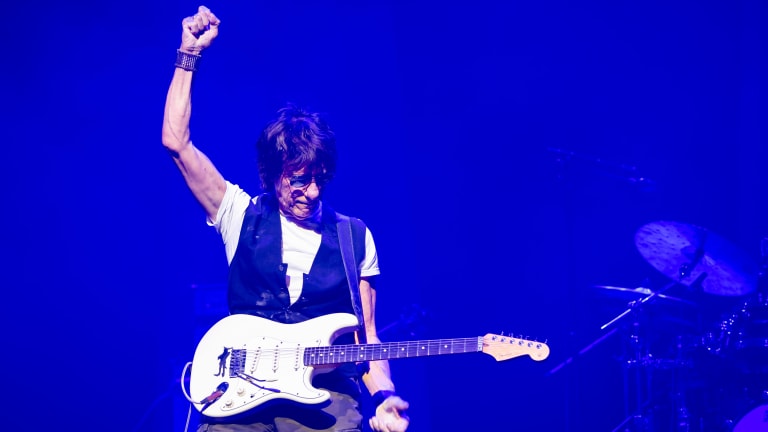 Jeff Beck, 78, passes away suddenly from "bacterial meningitis"
The legendary guitarist passed away on January 10th after suddenly contracting bacterial meningitis.
On January 11, 2023, around 5 p.m. ET an official statement came from the Jeff Beck camp: 
"On behalf of his family, it is with deep and profound sadness that we share the news of Jeff Beck's passing. After suddenly contracting bacterial meningitis, he peacefully passed away yesterday. His family ask for privacy while they process this tremendous loss."
Way back in the mid-1960s, Jeff Beck began to make his mark as a uniquely talented guitarist performing with British rockers The Yardbirds. Since that time, the guitarist has conquered genres from jazz fusion to modern rock and has become one of the premiere guitarists in the world.
Goldmine had the pleasure of speaking to Jeff many times over the years about his music and even his passion for fast cars. The coffee table book BECK01: Hot Rods and Rock & Roll was released by Genesis Publications in 2016 about his two favorite things in life.
There were no concert dates scheduled for Jeff Beck in 2023, but he appeared to have a rebirth of sorts, releasing the album 18 with Johnny Depp, and enjoying his concert performances with the actor-musician.
Goldmine magazine had chosen Beck's recent album with Depp, 18, as one of the best albums of 2022.
More to come on Jeff Beck in the coming days. Like his many fans, Goldmine magazine will miss him dearly.