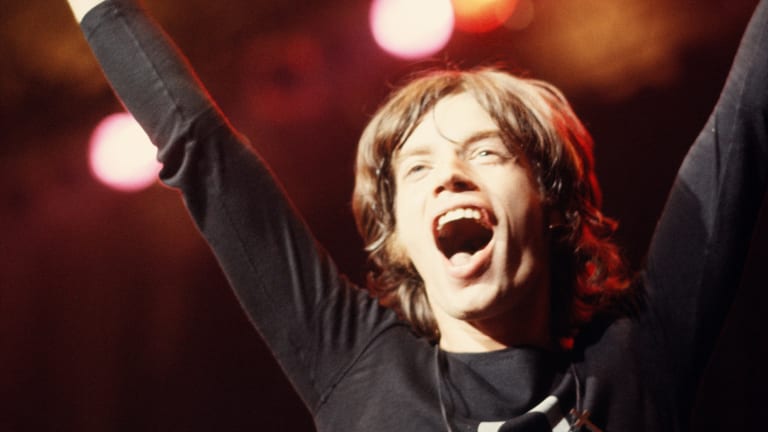 Sign a Rolling Stones fan's petition to get more of Yer Ya Ya's Out!
Stones super fan Scott Sigel wants the entirety of the 'Get Yer Ya Ya's Out!' Madison Square Garden concerts released as a whole set, and wants you to sign a petition to help him make it a reality.
Get Rolling Stones vinyl, collectibles and more in the Goldmine shop
By Ivor Levene
Get Yer Ya Ya's Out!, a recording of The Rolling Stones' 1969 tour (specifically New York and Baltimore) was released in 1970 and quickly rose to the top of the album charts, being the first-ever live album to reach No. 1 in the U.K. The album was re-released in 2009 for the 40th anniversary of the concert by ABKCO. In case you don't know the story behind that acronym, it's the company created by the late Stones business manager Allen Klein. Long story short: It became a strained business relationship. So, the band had nothing to do with the Ya Ya's remastered boxed set. and to this day, the Stones are not enthusiastic about releasing anything from a song catalog that ABKCO owns any of the rights.
Ya Ya's wasn't simply remastered in 2009, there were a good amount of outtakes added to its release. But that was not enough for Stones super fan Scott Sigel. Sigel has created an online petition to have the entirety of the three 1969 Madison Square Garden concerts officially released. He believes that if he gets enough signatures, he can get every recorded track released. 
But can such a petition convince the powers that be to release more material? Can the Stones and ABKCO stars align? Maybe, if the petition shows enough demand. After all, it was the success of a bootleg (Live'r Than You'll Ever Be) distributed in December of 1969 that prompted Ya Ya's to become a release in 1970. 
Sigel's petition has been making the rounds lately in Stones fan circles, and since another anniversary of Ya Ya's has come around, Goldmine thought it relevant to talk to Sigel. 
GOLDMINE: Have you approached ABKCO or The Stones with this?
SCOTT SIGEL: I haven't approached anyone yet about this because I want to get signatures and then I will approach them. My goal is to get at least 1,500 to maybe 2,000 signatures, to show that there's people who wanna see this or, or hear it. I understand that this is an uphill battle. I get it. There's a lot of obstacles in the way. Obviously the first one is: Are The Sones gonna allow this to be released? Because you know, they know that by releasing this now, ABKCO will make some money on this. And they generally prefer not to release any previously unreleased 1960s material at this point.
GM: Other than that, are there any other obstacles you see to getting this done?
SS: Yes, here's the other thing that may get in the way. People have heard these raw recordings, and there's a lot of people that have actually criticized Ya Ya's for being overdubbed in the studio after the fact, to improve these performances, some of the vocals were redone on a few tracks. There was overdubbing of some guitar parts, so the band may not want to be seen in this light. But since these recordings have made their way on social media, people have heard it, and they like the rawness of it and that's kind of the charm of the Stones, too.
GM: Correct me if I'm wrong, but I've never heard of a case where The Stones have ever released a live record without doing some sort of overdub on it. So, it begs the question, do The Stones want any material out there with warts and all on it?
SS: My guess is probably not, but with the release of live recordings now, Grateful Dead, Springsteen and so forth, people are more forgiving of that stuff. I think they may be short-changing themselves to think that, but I understand it. Some re issues, like Some Girls, for instance, I know that on the bonus tracks, the vocals were re-done. Jagger does that; he re-did some of the vocals on the Exile reissue, on the bonus tracks.
GM: Yes, he re-did "Plundered My Soul." Apparently he also brought back Mick Taylor to overdub some guitar parts.
SS: Yes, exactly. So, like I said, I know this is an uphill battle, but I figure that at this point in my life, I've got nothing to lose to try to push this. At least I can say I tried.
GM: What do you think the reaction from other fans would be?
SS: I've had some people email me privately. Do you know what their comments were? "I would love to see a box set of this, but I'm not signing your petition because I know nothing's gonna come of it." But I have gotten a couple messages from people saying, "I really think that this would be fantastic, it's a great idea."
GM: So would you go see any shows if they toured near you?
SS: I don't think so. I'm at a point in my life like if they come around here (upstate New York), whether it's Buffalo, Toronto, or Syracuse, I'll go see them. I've pretty much seen what I need to see. I've been to some great shows over the years and I just want to have my memory where it is. Also, I just don't know how I'm gonna feel seeing someone else in Charlie Watt's seat.
Scott Sigel's petition can be found HERE. 
Get The Rolling Stones deluxe collector's issue of Goldmine, click below.