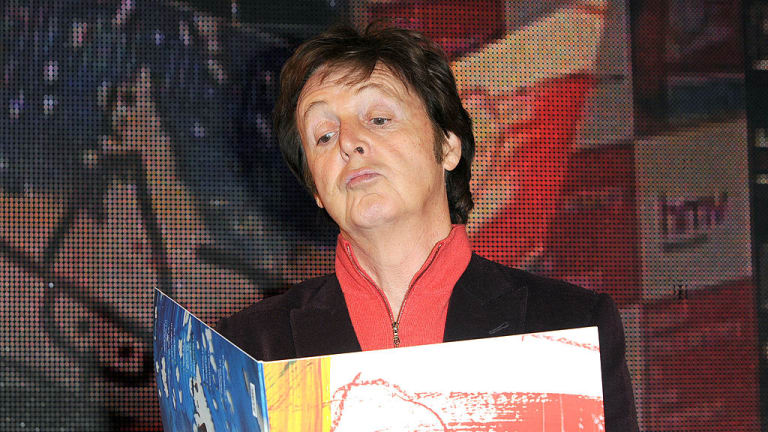 Paul McCartney's 5 worst solo albums
Even the greatest songwriters in the world can have an off day.
Shop for Paul McCartney vinyl, collectibles and more at Goldmine's store.
By John M. Borack
Paul McCartney is one of the greatest rock and roll songwriters of all time. With The Beatles, and later his solo work, he's released some of the most cherished albums and songs in the pop music canon. But, he is human after all, and sometimes some of his output didn't quite land.
I previously offered my picks for McCartney's five best solo albums, and — because I'm all about balance — I've also compiled my take on McCartney's five worst solo records. Read that list below, and let the debates begin.
Pipes of Peace – 1983
The songs are mainly leftovers from the Tug of War sessions and sound like it. Outside of the sweet "So Bad" and the slightly catchy "Average Person," this is a pretty dire collection.
Kisses on the Bottom – 2012
The most interesting thing about it is the album title. Yes, Paul, we know you're getting older, but did you have to try to prove it?
Press to Play – 1986: Hugh Padgham's "Hey, it's the '80s!" production is ultra-annoying and the entire batch of songs is less-than-stellar, with the possible exception of "Only Love Remains" and "However Absurd." As a "bonus," "Press" is quite possibly the worst single of McCartney's solo career.
Driving Rain – 2001: I actively despised this album for quite some time. I hate it just a bit less now, but there is still a severe paucity of McCartney magic here. And "Rinse the Raindrops" might just be the worst thing he's ever cooked up, right up (down?) there with "Kreen-Akrore," "Loup (1st Indian on the Moon)," and "Check My Machine."
Wild Life - 1971: A bunch of people I respect really enjoy this record, and some swear by it. And I've tried to get into it, believe me, but I suppose its rustic charms are lost on me. There's a bunch of wandering melodies, unfocused jamming and half-baked ideas, and half the songs clock in at nearly five minutes or longer. Basically, it sounds like a bunch of stoned musicians recording their first album with no guidance and no editor — which is pretty much what it was. ("Tomorrow" and "I Am Your Singer" are pretty cool tunes, though.)
RELATED CONTENT: An aural upgrade to Wings debut album 'Wild Life' a Grade A reason to revisit the record