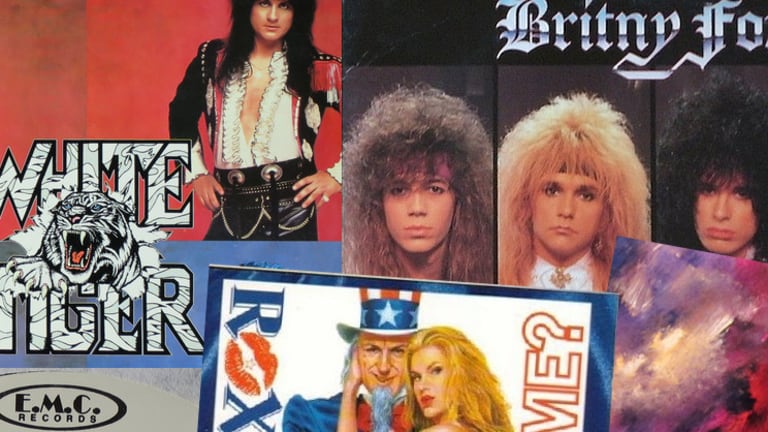 5 underrated Hair Metal records every collector should own
Record collectors, take a trip back to the '80s and early '90s to run through 5 underrated hair metal records.
Visit the Goldmine store — it is a music collector's one-stop shopping of vinyl, CDs, box sets, collectibles, supplies, music history books and Goldmine-only exclusives. Click HERE! 
By Andrew Daly
Ah, vinyl, the format with enlarged artwork powered by spiraling grooves spinning on a never-ending axis. Easily disrupted by a single speck of dust or a malfunctioning stereo, vinyl provided some much-needed adventure for the bedroom-dwelling, hair-metal-loving children of the '80s.
The hair metal era is distinct, and its music is forever trapped within a very dated period. It also coincided with a shift in how people consumed music, with a messy combination of vinyl, CDs, and cassettes cluttering stereo stands across the globe. And while CDs won the battle, and cassettes carry the distinction of cache via nostalgia, it's vinyl that's surging to win the war
So, let's take a trip back to the '80s and early '90s to run through 5 underrated hair metal records every collector should own.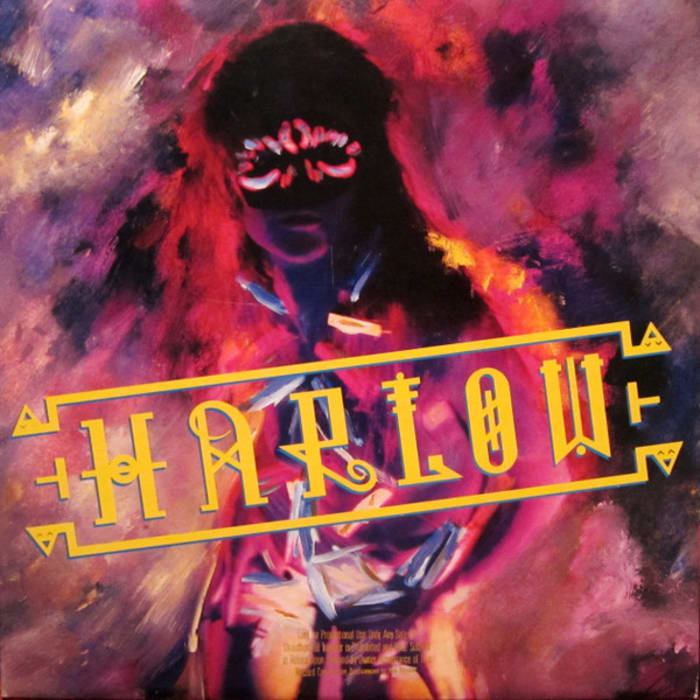 5) Harlow by Harlow (1990)
Here's one for KISS fans who need to soak in everything adjacent to rock's grandest band. Many listeners will recall Tommy Thayer's flagship band, the uber-underrated Black N' Blue. But did you know that Thayer formed another group called Harlow with Pat Regan after leaving Black N' Blue? If not, we'd like to direct your attention to the group's only album, 1990's Harlow. Though initially released on all formats, the vinyl version of this can be hard to find. It's never been reissued, and it's hardly well-known, but we assure you, it's essential. If you're the type of collector who loves scarcity, spring for the first and only pressing on Reprise Records. It won't be easy to find, and it's also expensive. Discogs has plenty of copies overseas, so if you're in the U.S., prepare to pay upwards of $40.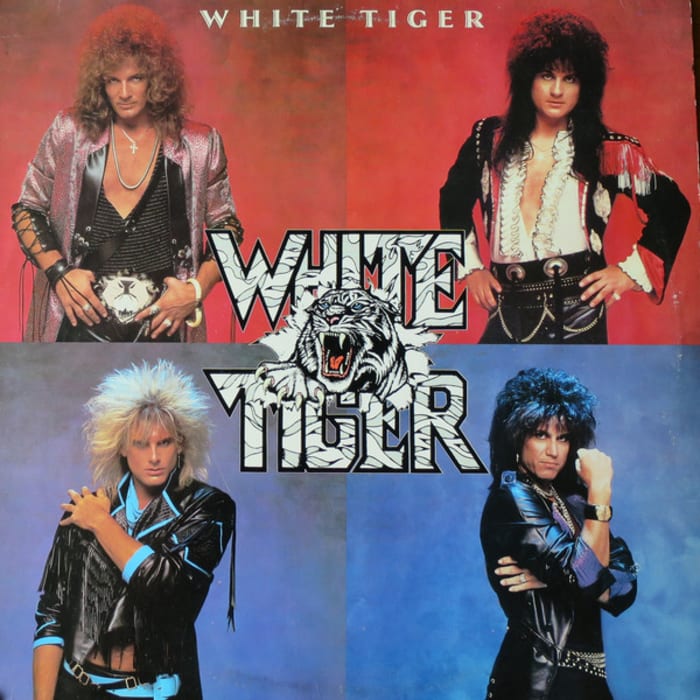 4) White Tiger by White Tiger (1986)
Yet another one that the KISS-obsessed won't be able to help but love. Fans might recall the big, goofy guy that KISS hired to play guitar on Animalize, but couldn't seem to make his way to the stage when it came time to tour. Ring a bell? If you guessed Mark St. John, you're on the money. If you're a shred-head, 1986's White Tiger will be your soup de jour. And you better believe that St. John's over-the-top guitar tabs are blazing in their red-hot glory throughout. And momentary Black Sabbath singer David Donato isn't half bad either. Awful sounding bootlegs exist, so here's your hot tip: Be on the prowl for the ultra-rare first pressing on E.M.C. Records. There are even a few on Discogs, but hardly any on U.S. soil. There's next to no way that you'll than $50 for this, so treat is with tender love and care once in hand.
3) Britny Fox by Britny Fox (1988)
If you're looking to dive deeper into the hair metal genre but keep things within the realm of Cinderella, Britny Fox is your ticket. Britny Fox was cursed from the start having formed when Michael Kelly Smith and Tony Destra were booted out of Cinderella by meddling manager Larry Mazer for "not having the right look." And then, when Britny Fox beat the odds and saw 1988's Britny Fox go gold, Mazer foiled them again, arranging for Britny Fox to be dropped from the opening slot on KISS' Hot in the Shade Tour. While fortune was never in Britny Fox's favor, you're in luck with this one. It's not rare, but it's a key cog in any hair metal lover's wheel. Given its history, give this one a little love, and make it special. Go with the white label promo on Columbia Records. While it's a pretty rare slab, collectors can find copies on Discogs for around $30.
2) Want Some? By Roxy Blue (1992)
Touted as the heir apparent to Warrant's throne, Roxy Blue was loud, aggressive, and swaggered across the stage like rabid cats in heat. Led by its predictably blonde singer Todd Poole and blazing guitarist Sid Fletcher, Roxy spouted anthemic barnburners about sex and partying with pride. The problem? They came on too late. Had Roxy Blue's 1992 debut, Want Some? come out just a year or two before; things might have been different. But instead, it dropped during the start of the grunge era. You can guess how that turned out. Ouch. But make no mistake, Roxy Blue was sensational, and their music is some of the period's most memorable. Want Some? came out after vinyl flamed out, and with no repress in sight, it's tough to find. So, if you want this one in your collection, it'll cost you. At the time of this writing, Discogs has one lonely copy, and it's going for an unappetizing $270. Also, did we mention that Sid Fletcher is now a dentist?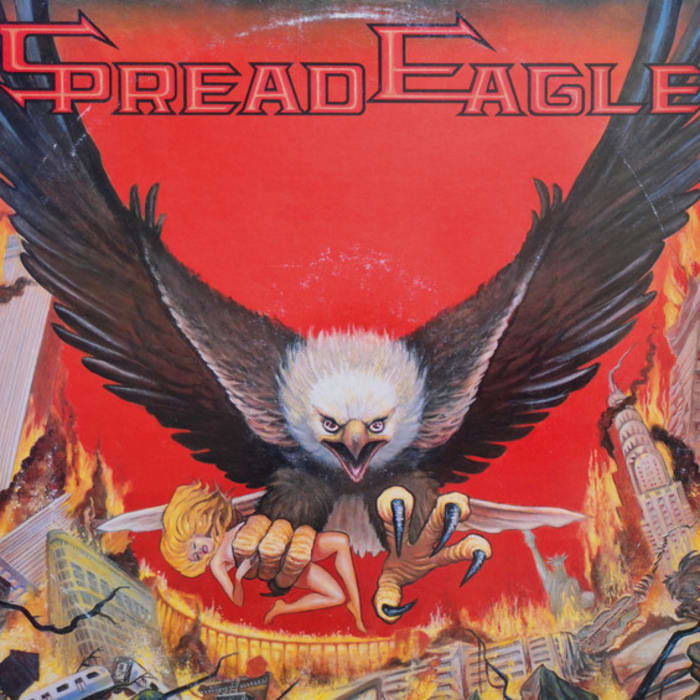 1) Spread Eagle by Spread Eagle (1990)
If you're from New York City, and you love hair metal, then there's at least a pretty good chance that you've heard of Spread Eagle. Many will say that Skid Row was the east coast's answer to Guns N' Roses but forget that; Spread Eagle's street metal power is your ticket. With an aggressive frontman in Ray West, a thundering drummer in Tommi Gallo, a reluctant guitar hero in Paul DiBartolo, and a pro's pro bassist in Rob De Luca, what's not to like? And with a cache of songs that tell stories of hard living and dark days spent on the edges of insanity, it's a crying shame that 1990's Spread Eagle has been so severely neglected. But there's time to flip the script. All you've got to do is hit Discogs, search for the original U.S. version on MCA Records, pay a tidy $225 and let that sucker ride. Sorry, there's no repress, but with its monster soundstage — even for an early 90s disc — this record will leave you yelling, "Fly, Eagle fly!"