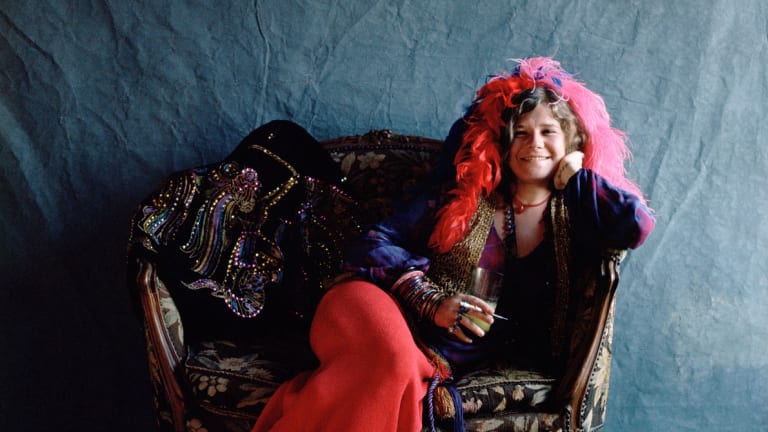 Fulfilling a collector's love for the album "Pearl"
The year 2021 will be one to remember for fans of Janis Joplin. But the real big news comes with the 50th anniversary of her seminal record "Pearl." Collectors will be pleased with the various releases in honor of one of the songstress' greatest recordings.
By Ray Chelstowski
2021 will be a big year for fans of Janis Joplin. The Rock and Roll Hall of Fame in Cleveland is curating a special exhibit devoted to her that is scheduled to open in May. Genesis Publications will be releasing a limited-edition book, Janis Joplin: Days & Summers - Scrapbook 1966-68. During her career, Joplin created a personal record of her remarkable rise to fame. Throughout it all, she collected posters, souvenirs, press clippings, photographs and records, and annotated them with her comments. Featured alongside are previously unpublished items from her personal archive, including letters she wrote home to her family and a preceding scrapbook from her high school years, 1956-59. There's even a baby book, a comic book and an exclusive capsule collection that includes a fine art collaboration with the estate of Barry Feinstein, the acclaimed celebrity photographer who captured some of Joplin's most iconic images.
Read a Goldmine review of Janis Joplin: Days & Summers - Scrapbook 1966-68
But the real big news comes with the 50th anniversary of her seminal record Pearl. It was originally released on January 11, 1971, three months after her passing and eight days before what would have been her 28th birthday. It was her last studio recording and the only album Joplin ever recorded with the Full Tilt Boogie Band, the touring ensemble that had backed her on the Festival Express (the infamous 1970 concert tour by railroad across Canada with the Grateful Dead, The Band and others). Pearl included songs she'd introduced to audiences on tour. It peaked at No. 1 on the Billboard 200, a position it held for nine weeks, and it showcased some of Joplin's most familiar and best-loved performances including her cover of Kris Kristofferson's "Me and Bobby McGee" and the off-the-cuff a cappella "Mercedes Benz," the last song she ever recorded.
Listen to a Goldmine Podcast episode with biographer of guitarist John Till of Full Tilt Boogie Band 
To celebrate, Columbia/Legacy recordings announced that Vinyl Me, Please is releasing a collectible 50th anniversary limited edition of Pearl pressed on white "Pearl" color 180-gram vinyl. In addition, Mobile Fidelity Sound Lab will release a limited 50th anniversary edition of Pearl as an UltraDisc One-Step 180-gram, 45 rpm, 2-LP box set. Mastered from the original master tapes with Mobile Fidelity's One-Step process, this edition is being pressed at RTI on MoFi SuperVinyl and comes packaged with foil-stamped jackets.
We were able to speak with Andrew Winistorfer of Vinyl, Me, Please and John K. Wood of Mobile Fidelity about how they each approached the project and why this record's legacy continues to be so important.
GOLDMINE: How did this project come about?
ANDREW WINISTORFER: Sony came to us and said it's the 50th anniversary of Pearl and we want to partner with you guys. As a music staff at VMP that picks all of the things that we sell in our store — our records of the month, and our box sets — deciding to do something with this was a no-brainer for us. You put this on and it's such a good record. It's an amazing document of what Janis Joplin was capable of. It's also a very tragic story, the posthumous record. We thought there was a great opportunity because we are known for our color vinyl and sometimes the album title is pretty straightforward and that makes picking the color very easy. And this was one of those cases for us. It's a no brainer for Pearl to be done in pearl white vinyl.
GM: What was the objective of the remastering?
AW: Yes, it's remastered and that was mostly done by Sony. They came to us with a remastered version. In the case of Pearl, I know that some of the tapes aren't in the best shape. I think the main objective was to make sure that this sounds as good as possible. That was really the goal, to make a version that sounds much better than the $5 version you can pick up at Goodwill because this is a very prevalent record. You can probably walk into any record store in America and they'll have a copy. Our goal is always when we do these reissues that it sounds as good as possible. The Mobile Fidelity version is an UltraDisc, 180-gram direct-tape transfer. Ours is obviously not that. It's from original masters but not the high-level version.
This is just the album as it has been for 50 years.
JOHN K. WOOD: Our whole existence is based on the fact that we serve audiophiles; music enthusiasts that are extremely focused on sound quality and thrive on hearing deeper into the mix. With that said we require use of the original master tape for best sonics. We have a world-class precision LP cutting system. Our engineer, Krieg Wunderlich, is one of the premiere LP cutting engineers in the world. We cut at 45 rpm, which yields superior sound quality when compared to 33 1/3. We use the One Step plating process which is expensive, time consuming and materials intensive. However, it's totally worth it sonically! The One Step process yields a much cleaner, clearer, detailed and dynamic pressing. And to top it all off we use SuperVinyl, which is the quietest vinyl formulation in the world. All these factors add up to the ultimate listening experience. We really give Janis Joplin's Pearl the special treatment it deserves.
GM: What will listeners specifically hear that's different from the original?
JKW: More detail, depth of sound field, wider soundstage, the mix opens up and there is an overall sense of being closer to the music.
We want to stay true to the original producer's intent and simply reveal more of the master tape's information as technically possible. We always listen to an original pressing for a point of reference. It's a game of inches to bring out every last nuance. Many of the little things that we do adds up to something really worthwhile; you just have to take the time to discover the techniques that uncover all the subtle details in the mix.
GM: There's a lot going on this year related to Janis Joplin. Did that influence how you build the reissue and will promote it?
AW: In this case we are part of a larger campaign. Unfortunately, it's the anniversary of her death. We did a pretty straight-up version as an accompaniment to the graphic novel, the children's book that's coming out. I think Janis is potentially going to be on a lot of people's minds this year with the record turning 50.
It headlined the week that it came out. It was the biggest album we released the first week of January. The likelihood of this being sold out by the time you go to press is pretty good. It's already been a big thing for us this month. People are really excited about this release.
JKW: Yes, the Janis Joplin Pearl One-Step will come with additional pictures from that era in a beautiful booklet.
GM: Can you explain the exclusive process that you use to create such high-quality sound, i.e., GAIN 2?
JKW: The Greater Ambient Information Network or GAIN 2 System is the proprietary mastering chain that was developed for Mobile Fidelity (MoFi) by the late Tim de Paravicini of Esoteric Audio Research in England. It starts with a tricked-out Studer A80 analog tape machine that uses a specialized playback head and custom electronics that have ultra-wide bandwidth. This is a key piece of gear; we extract every nuance from the analog master tape. Then the signal goes through a custom desk and optimized cutting electronics. There are no filters or limiters in the signal path. Nothing is stock: every piece of gear is maximized to extract every last detail in the music. Overall, MoFi's proprietary LP cutting system is optimized to be transparent in order to stay true to the original master tape.
GM: What is the benefit of dividing the record into two LPs at 45 rpm?
JKW: Better sound quality, cleaner highs and more detail! The faster the record spins, the better the sound; however faster speeds require more space on the record. Thus, two records are needed if the program material is cut a 45 rpm.
GM: Who is this rerelease meant for?
AW: I think anyone who needs to replace their beat-up thrift store copy, or anyone who wants to be acquainted with the greatness of Janis Joplin will find a lot to love with this reissue.
JKW: Mobile Fidelity Sound Lab is all about bringing consumers closer to the music. Our goal is to deliver the ultimate listening experience of a given title. Our fans have high expectations, and we bend over backwards to deliver. The MFSL version of Janis Joplin's Pearl will be one for the ages.
Pearl One-Step box set will be limited to 7,500 copies. Once we sell out, which typically takes less than a month after release, they will be gone forever and become instant collectors' items.
GM: What do you think has made this record's impact so lasting?
AW: I'm a huge Stax fan and I really think of this as sort of like Otis Redding's "Dock of the Bay." It's like this last album in that it's kind of the breakthrough and the artist has died tragically. But it captures everything that made them great in just one record. It's almost like you end up with this perfect document of them.