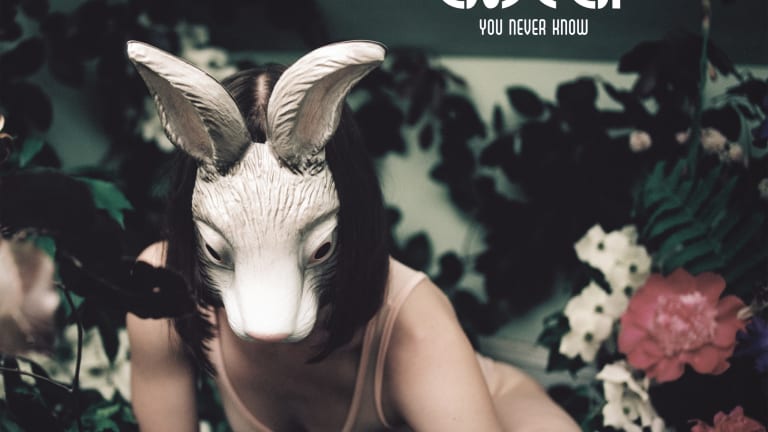 Beyond Genre: Album reviews of Club d'Elf, Tennessee Ernie Ford, Sun Records and Eddie Berman
The Beyond Genres column: Club d'Elf is like nothing you've ever heard before. The lowball swoon of Tennessee Ernie Ford. Sam Phillips put out some great stuff on Sun Records before and after Elvis. The profound folk stylings of Eddie Berman.
     You Never Know (Face Pelt Records), by Boston's Club d'Elf, is the most fascinating album of the year. Only their third album in 24 years, the only constant is Mike Rivard who plays acoustic and electric bass, tamboura and sinter (an exotic 3-stringed lute).   
     Rivard has gathered an international amalgam of like-minded souls to create a new brand of gnawa music from North Africa. He had to completely unlearn his American jazz education in favor of a progressive trance sound based on repetition. Drummer Dean Johnston, turntable whiz DJ Mister Rourke, keyboard ace John Medeski, 3 guitarists and secret weapon Brahim Fribgane from Casablanca who mysteriously sings and solos on oud. The result is technicolor, psychedelic, funky and surprising, covering Frank Zappa, Weather Report, Miles Davis and Nass El Ghiwane as well as his originals inspired by folkloric Sufi strains.


     The Classic Trio Albums (Bear Family Productions), by country singer Tennessee Ernie Ford [1919-1991], are 22 tracks of acoustic honesty on classic material by Gene Autry, Ernest Tubb, Hank Williams, Gov. Jimmy Davis, Willie Nelson, Don Gibson, Kris Kristofferson, Harlan Howard, Dottie West and Floyd Tillman. No strings, no background vocalists, nothing but that lowball Tennessee swoon of a voice for the ages and guitarists Billy Strange and Glen Campbell.
     The first two volumes of Koko Mojo's 70 Years of the Sun Sound are out and boy, do they move and groove. Long before his office discovered Elvis, Sam Phillips recorded some great stuff including Hardrock Gunter, Carl Perkins, Charlie Feathers, Charlie Rich, Jerry Lee Lewis, David Houston plus a bunch of raw unknowns—dig that "Fiddle Bop" of The Rhythm Rockers!—and those were just the white guys on Volume #1—"The Rockers"—where that hiccupping slap-back bass rockabilly aesthetic was born.
     Volume #2—"The R'n'B Performers"—has the black guys pre-dating rock and roll with their bop'n'jive like the ferocious "Bear Cat" by Rufus Thomas or the blistering "Harmonica Jam" of Hot Shot Love. From James Cotton, Rosco Gordon and The Five Tinos to Bill Pinky, Jeb Stuart and Frank Ballard (who warns "You Gotta Learn To Rock'n'Roll"), all 60 tracks on both volumes stand up as a moment-in-time Memphis-style that set the stage for The Big Bang to come.
     It's ironic Portland folk-singer Eddie Berman's terrific new album is called Broken English (Nettwerk Records) because he certainly has command of the language. Literate enough to write "Cherokee Rose" after being smitten by the dark novel Blood Meridian by Cormac McCarthy, he's also lyrically influenced by author Annie Dillard and her various philosophies. So there's a lot of wisdom in these grooves from this deep-thinking father of two. Written pre-pandemic, a lot of his fears have totally come to fruition. Musically, his guiding light seems to be Grateful Dead's American Beauty but he only uses that as a base in which to concoct his "campfire-worthy cosmic folk-rock."