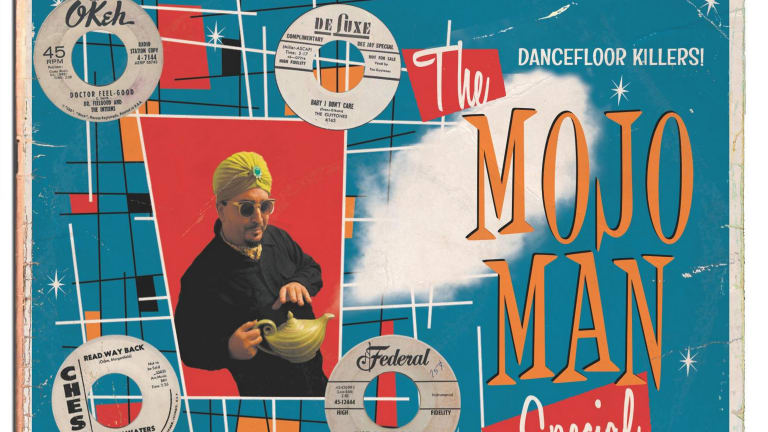 Bluesology: "Blues In The Alley," Damon Fowler, Pre-'63 Voodoo Killers, Chris Cain & Dexter Allen
"Down Home Blues" from Miami and Atlanta, California Wildness, Southern Rock, Mississippi Delta plus Rarities You Won't Believe!
     Down Home Blues Miami, Atlanta & the Southeastern States: Blues In The Alley (Wienerworld Presentation) is a three-disc box with 83 tracks by 29 artists, including an unknown Ray Charles and early sides from Earl Hooker, thoroughly remastered and sounding great. The rarities are the highlights: Frank Edwards was a one-man blues-band who plied his craft simultaneously on guitar and harmonica from the 1940s to 2003. You'll discover Crook Junior, LeRoy Dallas, Shorty Long, Poor Jim, Danny Boy Thomas and Curley Weaver. Many tracks make their CD debut. This magnifying glass of post-war blues comes complete with a 78-page book featuring a 15,000-word essay, rare photographs and sessionography. It's the fifth installment of the label's Down Home Blues series and one would also be well-advised to check out the first four.
     Damon Fowler is a rock star. His comfort zone is Southern Rock. His credentials are impeccable, having played with Butch Trucks, Dickey Betts, Delbert McClinton, Gregg Allman and Little Feat. His Guitar Hero exploits fall somewhere between Johnny Winter and Duane Allman. Alafia Moon (Landslide Records) is his eighth and it's a full-frontal assault on the senses. The one cover ("The Guitar") is by the beloved Texas troubadour Guy Clark [1941-2016]. His 10 originals bespeak an elegance not usually found in such bar-busting blues-rock. Singing up a storm, this Florida powerhouse bridges the gap between Missouri's Mike Zito and California's John Fogerty.
     The Mojo Man Special Volume #3: It's Your Voodoo Working (Koko Mojo Records) has 24 "Dancefloor Killers" fit to make you smile, shimmy, shake and maybe want to break stuff as that big beat will induce your feet to get happy. There's Muddy Waters, Howling Wolf and Red Prysock but best of all are the unknowns like The Guytones. It's the beat, man, and these pre-1963 doozies hit all the right buttons. Joe Tex has "Pneumonia." Smiley Lewis is a "Real Gone Lover." Frankie Ford is saddled with "Alimony." You may know those names but do you know the Deep River Boys, Count Demon, Dr. Feelgood & The Interns or Stick Evans? You should.
     Mississippi bluesman Dexter Allen has no choice but to Keep Moving On (Endless Blues Records). He's been doing that exact thing ever since he left his prized post as lead guitarist in Bobby Rush's band. He plays like Buddy Guy. He sings like nobody before or since. The 11 tracks drip with the kind of soul that comes complete with some hard truth, especially "Sleeping In My Bed" which speaks to those who go to bed with women who are not the one you love. Dexter sings it like he's been there.
     Raisin' Cain, by guitarist/singer/songwriter/keyboardist/saxophonist/educator Chris Cain, recorded at the famous Greaseland Studio in San Jose California, produced by multi-instrumentalist Kid Andersen, is a tour-de-force of powerhouse emotion. Cain's been at it for 30+ years. This Alligator Records debut is his 15th album. The 12 originals burn with intensity, honest auto-biographical lyrics, pumpin' horns and jam-happy party stompers, as played by his crack road band.