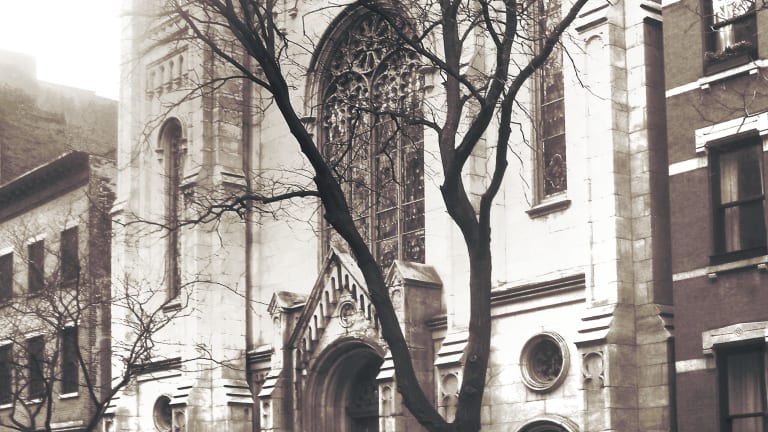 A date in 'Church' with Robert Fripp is a pleasant preview into the master's mind
A preview of a 32-disc 'Exposures' box set, "Washington Square Church" is a time set for masterful Frippertronics.
Robert Fripp
Washington Square Church
(DGM Live - 1 CD, 1 DVD)
Whether you regard it as a trailer for the positively gargantuan (32 discs) Exposures box set, or simply file it alongside a solitary copy of that package's parent album, this is a Robert Fripp album you definitely need.
Captured towards the end of the hiatus in Crimsoning that saw both a stunning solo album and the (OK let's be honest) less than invigorating League of Gentlemen project, but which was soundtracked throughout by his solo guitar and loop tape Frippertronics, Washington Square Church was recorded in New York during July/August 1981.
It comprises 12 tracks, individually titled 1-XII, but of course it's the entire experience you're buying into, not the separate tracks. Indeed, allow yourself to drift while it plays and it is one solid piece of music, the tapes laying down a backdrop of haunted ambience while Fripp's guitar paints fresh colors in and around it, while occasionally denying its very identity as a guitar. Late night headphone music, for sure, but also background for any number of other activities - including just sitting, doing nothing, and being grateful for the opportunity.
At least until you get to track five (V), which sounds like he's fixing his motorbike.
Of course, you can also sit and marvel at the sheer versatility and invention of Fripp Unleashed, cut away from the contributions of fellow musicians, in a world where even the audience is silent. You don't have to do it in stereo, either. The accompanying DVD includes the same performance in 4.1 digital sound, and the ensuing mix ensures that it has to be heard to be believed.
There are few "complete" Frippertronics live recordings circulating — even the box set, which dedicates two stuffed Blu-rays to an accounting of every such gig Fripp played between 1977-81, can offer loops alone for many of the shows. They are compulsive listening, regardless. But this goes beyond that — even if a passing cynic did once compare it to listening to Eno while a persistent wasp dances ballet around your head. Which, when you think about it, would be an experience in itself.
Insectoid incursions notwithstanding, it is true that Frippertronics are not for everyone — even dyed-in-the-wool King Crimson addicts might baulk at owning as many of these recordings as it is now possible to have. But one has to start somewhere, and a few summer evenings in a New York church is as fine a place as any.
For Robert Fripp and King Crimson vinyl go to the Goldmine shop.