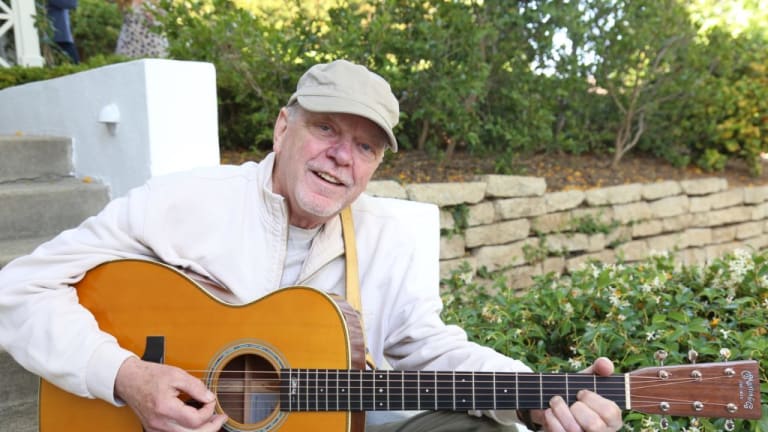 Fabulous Flip Sides In Memoriam Poco's Rusty Young
Remembering Poco co-founder and friend of Goldmine Rusty Young.
Rusty Young passed away on April 14 at the age of 75. In 1968, he co-founded Poco with Richie Furay, Jim Messina, Randy Meisner, and George Grantham. Rusty was the only member of Poco to play on every album and live performance from 1968 through 2020, when the Covid-19 pandemic hit, and their concert plans were halted. Prior to Poco, Rusty's steel pedal guitar was heard on The Buffalo Springfield's "Kind Woman."
In Poco's first decade, while faced with numerous personnel changes, the country-rock group achieved modest album sales, FM radio airplay, and were a steady concert draw. In his 2017 interview with Goldmine, Rusty shared, "After no Top 40 hits, our label was ready to drop us. They got us together and we played them my 'Crazy Love' and Paul Cotton's 'Heart of the Night.' They looked at us, smiled, and said, 'OK! Let's make a record.'" In early 1979, Rusty's "Crazy Love," from the group's late 1978 album Legend, became Poco's first Top 40 hit and reached No. 17. The second side of the album not only included "Crazy Love," but also both sides of their next single, "Heart of the Night" and Rusty's "The Last Goodbye" as its flip side, which starts softly and builds with a powerful harmony.
Poco
Flip side: The Last Goodbye
A side: Heart of the Night
Top 100 debut: May 12, 1979
Peak position: 20
MCA 41023
In recent years, Rusty signed with Blue Élan Records. Kirk Pasich, Founder and Co-President of Blue Élan Records, shares a remembrance at the time of his signing, "I was a longtime Poco fan, but really fell in love with the band once Rusty became one of the predominant songwriters and vocalists in the group." He continues, "He was one of the first artists that I wanted to join our Blue Élan family, and it was one of my great privileges that he recorded his first solo album ever for us. His songwriting confirms just how important Rusty was, not only to Poco, but for artists that followed like The Eagles."
In 2017, Goldmine featured Rusty's Blue Élan vinyl solo album Waiting for the Sun as a big giveaway drawing, at the end of his interview article. The following year, a new 40th anniversary recording of "Crazy Love" video was shared, with Rusty joined by members of the Blue Élan family. In 2019, his tender Blue Élan single "Listen to Your Heart" was featured, as an animal shelter fundraiser.
Rusty is survived by his wife Mary, their children and grandchildren.
Related Links:
Goldmine 2017 Rusty Young Interview
Goldmine Crazy Love-Rusty Young 40th Anniversary