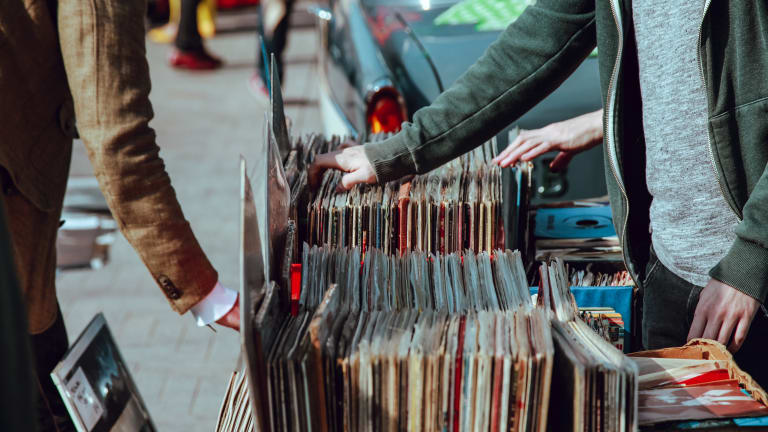 For record collecting the thrill of the hunt is key
To many, the thrill of the hunt is what vinyl collecting is really all about — not the 'collecting,' per se, but the 'finding.'
By Dave Thompson
New vinyl sales today, in the United States and elsewhere, are stronger than they have been at any time since the mid-late 1980s, when the compact disc first started to encroach on its territory. But even if they weren't, vinyl itself would be as healthy as it has ever been, for "new" vinyl tells only a part of the story.
Yes, more new releases (and new reissues) are appearing every year, often in the most eye-catching packaging, and frequently retailing at eye-watering prices — box sets comprising great swathes of an individual artist's career seem to appear on an almost weekly basis, all of them offering a one-stop solution to every collector's wants list.
Albums that were so fabulously rare that some fans had never seen them (a mono pressing of the Rolling Stones' Let It Bleed, for example); others that never even got past the planning stage (The Beach Boys' Smile, David Bowie's The Gouster).
So many hitherto unimaginable albums are available and accessible today that it seems impossible to believe there was ever a time when such things were merely fables related around post-record show campfires, about the "friend of a friend of a friend" who once found…
…I don't know, a Velvet Underground acetate in a New York City dumpster, and discovered that it was an unreleased version of that band's very first album. Because now you can go on-line, or down to the record store, and pick up a copy of that self-same acetate, and hear for yourself what collectors once dreamed of.
But how much more exciting would it be to have found that acetate in the first place? Or any other album that you've been hunting for years, even decades, tucked unassumingly away in a thrift store dollar bin, or carelessly filed in a record store basement, in a box with multiple copies of Frampton Comes Alive, the soundtrack to Saturday Night Fever, and any number of Seals and Croft long players?
Because, to many people, that's what vinyl collecting is really all about — not the collecting, per se, but the finding. The thrill of the hunt. And whether you're deep in the depths of darkest suburbia, pursuing Gaston County hillbillies by the light of a flickering 40-watt bulb; or pushing through the crowds of similarly dedicated crate-divers, wondering whether today is the day you'll finally come across a first, uncensored pressing of the debut Jefferson Airplane album, it's the hunt that keeps you going.
Others, however, have their own definition of what the hobby means. For some, it's an investment. For others, it's a lifestyle. And for some, it's an obsession — one without which their lives would be as empty as their bank accounts, presumably, would be full. We'll take a look at a few of those in the next installment.
Dave Thompson gives his tips on record collecting with this weekly online column. 
Check out the Goldmine store for vinyl, collectibles and now supplies and stereo equipment for your one-stop record collecting needs.