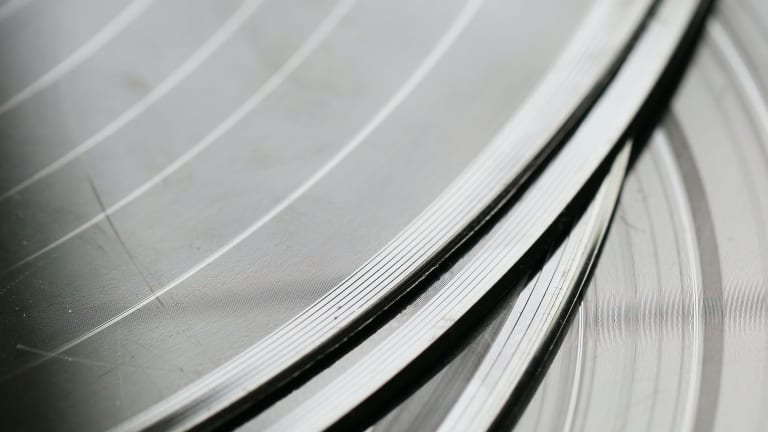 Grading Vinyl: How to know if used records are below standard condition
In the second  installment of Vinyl 101's two-part series, we delve into records that have seen better days — lower grade conditions like VG, Good, Fair and Poor — but you may be interested in them regardless.
Shop for all your record collecting supplies — from turntables, speakers and headphones to vinyl wall mounts, cleaning kits, record weight stabilizers and much more — at Goldmine's Stereo Shop.
Last time, we looked at how to grade records in the best possible conditions, and what you should look for when you're being offered them. This time, we delve into records that may… no, have… seen a lot of better days. But you may be interested in them regardless.
The highest of these lower grades is Very Good (VG), which essentially amplifies the problems found in VG+, and tends to be worth around 25% of the Near Mint value. Expect to hear surface noise in places, particularly during the quieter moments, or during the intro or outro to songs, and scratches elsewhere will be audible. But the record will not skip, and none of these extraneous sounds will overpower the sound of the music itself.
Sure signs of a previous owner will be visible — writing, tape or stickers on either the label or the cover, although not necessarily to the detriment of either — a name written carefully in the top corner of the back cover, for example. (But not an artist's autograph. Personally signed LP sleeves can withstand almost any amount of abuse for as long as the autograph itself remains intact… and genuine. For in these instances, it is oftentimes not the record being sold. It is the signature.)
There will be wear to the label, and to the cover itself — the edges will no longer be clean, the spine may show some wear. It's still a good looking, nice sounding record, but it once looked and sounded much better.
A record graded as Good, or Good Plus, will continue to amplify the aforementioned problems. Scratches and surface noise will be louder, although the record still should not skip. The grooves will look worn, and there will be some deterioration in the sound. The cover will be tatty, with split seams; the spine may be crushed and all but unreadable; and any amount of writing might now adorn the sleeve… although that, in itself, is not such a terrible thing.
Several collectors have mentioned how much they enjoy owning records that, as one put it, "Look more like the cover of a High School exercise book than anything else"—adolescent declarations of love for the artist, for example. Birthday greetings from one friend to another. Favorite songs highlighted and underlined; least favorites crossed out with bold slashes of ink. Faces are defaced and doodles drift across the artwork. There is a wonderful human aspect to records like this, a tiny slice of social history.
Do not despise them. Save that for records graded Poor (P) or Fair (F). The record will be scratched to pieces, possibly cracked, maybe warped, and will not play through without skipping or sticking.
The tattered, battered sleeve will scarcely hold the record any longer, and might well show signs of some other near-calamity — water damage, for example, or cigarette burns. Nothing about this record recommends itself to a purchaser… unless, of course, you want it. In which case, five percent of its NM value is the maximum you should pay.
Unless, of course, you really want it.
Because grading offers us guidelines, but that's all it can do. It does not make laws as well.
RELATED CONTENT: How to know if your record is Mint, Near Mint or Very Good Plus