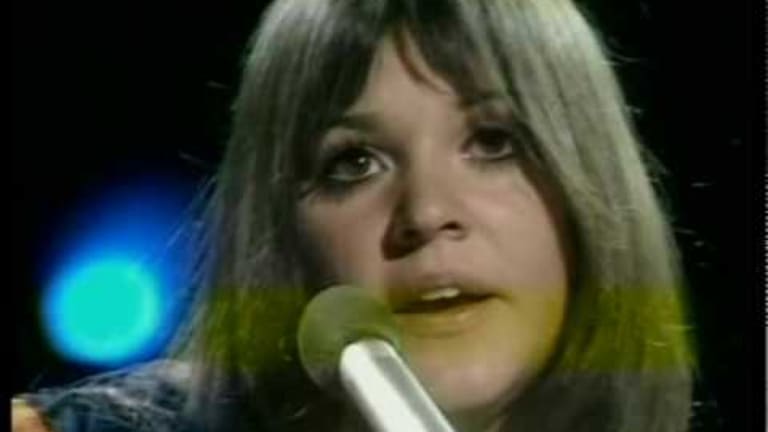 Melanie - Me and My Bandcamp
The first in an occasional series looking at how some of rock's greatest legends have transformed a corner of the internet into the next-best-thing to a box set.
Melanie and Bandcamp were made for one another.
On the one hand, you have an online platform that allows artists to take complete control of their releases, from retail price to release date; from content to cover, and format too - downloads, CDs and vinyl are all available across the site.
On the other, you have an artist who virtually pioneered such self-sufficiency in the first place. Melanie not only operated her own label through the first half of the 1970s, Neighborhood Records, she was also the first American artist to do so.
Only the Beatles and the Stones can be said to have launched their efforts ahead of her (the latter by a matter of mere months), and Neighborhood immediately let its intentions be known with hits straight out of the gate - Melanie's fifth album, Gather Me, and latest single, "Brand New Key," both became her biggest hits yet.
Today, Melanie is celebrating the fiftieth anniversary of her first US chart-topper ("the rolling skates song" reached #1 on January 1, 1972) and her 75th birthday (February 3) with an online concert-slash-party that will remain accessible until Valentine's Day.
She is also writing her autobiography, which promises to a joyful celebration of life, but also a coruscating memoir of the perils that awaited "a cute chick singer" in early 1970s America.
"People looked at me and thought 'pretty girl, long hair, acoustic guitar.' She must be a folkie. And they've been saying it ever since."

No matter that Melanie's 1970 single "Lay Down (Candles in the Rain)" paired her with the Edwin Hawkins Singers and saw her declared Jazz Vocalist of the Year at the Montreux Jazz Festival in 1971.
Nor that her songs have invoked covers from as far afield as Mott the Hoople and the New Seekers at the time; Ray Charles and Nina Simone; and, in more recent years, David Devant & His Spirit Wife, Rasputina, Emiliana Torrini and Morrissey. She even landed a UK #1 in 1975 when comedy act the Wurzels transformed exchanged Melanie's brand new key for a brand new combine harvester, and drove it through your haystack last night.
"People asked me 'aren't you offended?', Melanie recalls. "And I said 'no, it's hilarious".
But her image was set in stone regardless. The industry had made its determination and, even today, journalists looking to introduce Melanie to an audience will fall back on the folkie tag before any other. And that includes her status among the most potent socio-political songwriters of her generation, and her possession of a voice which - and you can check out the video below for evidence - that was capable of over-powering even the world's most dramatic gospel group.
The world still awaits the box set that Melanie's career, and discography (close to thirty studio albums and some fifteen live recordings) demands; and right now, Melanie herself is powerless to force the issue. But her Bandcamp page weaves joyously around the issue, unearthing not only the kind of recordings that will make the long time fan's heart miss a beat, but also updating us on her activities in the years since her last official studio album, Ever Since You Never Heard Of Me.
The site itself is administered by Dutch friend Via Huisinger, and if you approach it in chronological terms, the earliest entry is one of the most exciting - a single song excerpt from a show the then unsigned twenty year old played in Greenwich Village around 1967.
"John Cage used to use pieces of paper, books ad things, to change the sound of his piano," she recalls. "I started doing the same with my guitar, I'd put a book of matches under the string and it would create this wonderful percussive sound."
On this recording, the song "Isn't It A Pity," we hear Melanie ask the audience if anyone can spare a couple of dollar bills, which she puts to the same use. The sound quality isn't sterling, but the energy of the performance, and the wild extremes to which she puts her voice are worth the price of the download.
Two years after that show, Melanie was at Woodstock, turning in what the 50th anniversary Woodstock box set revealed to be one of the best performances of the entire weekend. Indeed, we could ruminate all day about what a difference it might have made to both the Woodstock movie, and Melanie's career in general, if she had been included in either the vinyl or the celluloid souvenir. But the sheer joy of the performance, and the reciprocity of the audience, suggests it might have been profound.
No matter. Fifty years on, Melanie recreated her part in the proceedings for an online concert and the Bandcamp album Songs I Sang at Woodstock offers up a full retelling of her set, albeit with fresh introductions to the songs, recalling both the event and the state of her career at the time. This includes reminding us that, at the time, the only song of hers that anyone seemed to have heard was "Beautiful People," a turntable hit first courtesy of WNEW FM DJ Rosko (William Roscoe Mercer), but flooding out from there.
It did not take long for her to make a far wider mark, though, and Melanie's biggest hits - including her Woodstock tribute, "Lay Down" - ricochet across the page in a multitude of versions and settings. Including a full recording of Melanie's 1974 Central Park show, which in turn is the ideal companion to another recent release - this time available through her melaniesafka.com website - recorded at the New York Metropolitan Opera House that same year.
Although she wasn't aware of the fact at the time, Melanie was the first non-classical artist ever to play there and recalls, "It was brilliant! If you listen to it, there were incidents with people coming onto the stage, but it wan outpouring, rather than rushing the stage. And there were some people shouting 'get down, we can't see,' so I shoved everybody to one side in the end, so they could. The reviews made it sound a bigger fiasco than it was. It really was an amazing show."
Other live recordings on the Bandcamp page - some full concerts, other selected songs - date from Carnegie Hall in 1978, the 1979 Nyon Festival in France; the Netherlands in 1982; Sydney and Australia in 2014.
Studio out-takes, too, abound, including one especially remarkable discovery - a mid-1970 acetate that lay lost and forgotten until a fan unearthed it and handed it over. Wow and Flutter (so named for the less-than-hifi state of the recording) serves up seven songs, including lovely versions of "The Long and Winding Road" and "The Air That I Breathe" (the 1974 Hollies hit, recently rerecorded by Cliff Richard) - reminders that, for all her own songwriting genius, Melanie is also a fabulous interpreter of other people's material. If you've never heard her version of "Purple Haze," you should!
More recent material, too, flows: occasional songs as so-called digital singles, and full albums too, including several that haven't seen daylight since their original release - 1993's Freedom Knows My Name, the Christmas collection Antlers and more.
Basically, if you've ever enjoyed Melanie's music, Bandcamp will bring it all crashing back.
"I look at the site as a way of being able to give the fans music that they don't necessarily know about, but which I think they'll enjoy," says Melanie. "And we're always looking out for new 'old' recordings… I've learned that collectors have a knack for finding things I had no idea even existed; the 1967 tape is a perfect example. I love hearing them and if we (Melanie and her recording engineer son Beau) can clean them up, then we'll do our best to make them available." The site even includes a couple of audio interviews, from 1971 and 2017.
Right now, Melanie's back catalog is among the most criminally under-represented discographies of her generation, particularly when you bear in mind just how big she was at the time. Her Bandcamp page might not wholly erase that particular sin. But if you want to start compiling your own anthology of her works, it's the only place to start.
Five recommended downloads
"Isn't It a Pity" (1967)
"All the Things" (Wow and Flutter)
"California Dreaming" (Phonogenic: Not Just Another Pretty Face)
"Smile" (digital single)
"Detroit or Buffalo" (digital single)