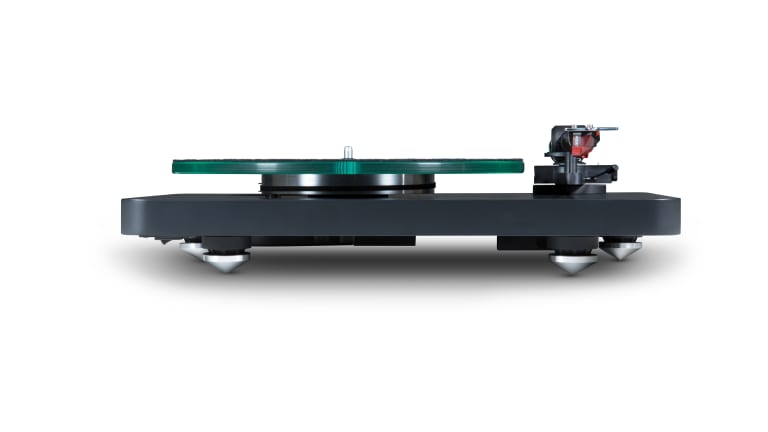 The NAD C 588 turntable is an excellent choice for a record collector
The NADD C 588 is certainly recommended as an excellent turntable for a record collector, and the reviewer had only one regret: having to return it.
By Alan Brostoff
I was very interested in trying out the NAD C 588 Turntable. I had a familiarity with their C 558 model since I had just purchased it as a brand-new turntable. The C 588 retails for $899 (although there are deals on the internet for a lower price if you search hard enough) and I was excited to see how well this turntable would perform. And I found it to be worth the asking price.
Aesthetically, the turntable is clean and smooth. The tone arm is a carbon fiber shaft with a fixed silver metal head. The factory ships the turntable with a Ortofon 2M red cartridge, which retails for $100. The metal feet come to a fine point and help maintain perfect control even when making an attempt to get the tone arm to jump. I was never able to get the record to skip.
The turntable can accommodate both 45 and 33 1/3 speed vinyl records with the ease of just moving the belt to another wheel. Additionally, you get a 10mm glass platter with a thin felt pad. For a record collector who is not an expert at setting up a high-quality turntable, I was excited to see that this turntable is as close to a plug and play as you will find at this level.
My only negative feedback for this turntable is that I could not get a clean closure with the dustcover. When I walked around with the dustcover closed, I picked up a bit of a rattle of the cover against the base.
I would most certainly recommend the NADD C 588 turntable as an excellent record player, and as a reviewer I regret having to return it.