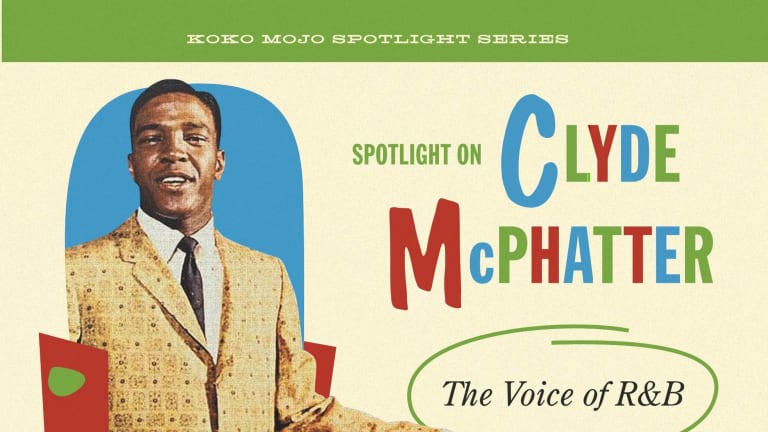 Filled With Sound: Nineteen Hand Horse, Jared Rabin, Roger Chapman, Sonny Burgess & Clyde McPhatter
Nineteen Hand Horse takes Americana to a whole new level! String Wizard Jared Rabin! Classic Brit Rocker Roger Chapman Returns at 79! Bear Family Presents  Real Raw Rockabilly by Sonny Burgess! And the tragic Clyde McPhatter.
     The self-produced/self-released Revel of Nineteen Hand Horse—known as 19HH to friends in northern Cali—is a 10-song debut led by the husband-wife team of singer-songwriters Nathalie Archangel and Mark Anthony Montijo. Steeped in outlaw-country, their lyrics are more than just clever: they're wise and humorous, just the type of thing that Conway Twitty and Loretta Lynn dreamed up in 1978 with "You're The Reason Our Kids Are Ugly." With that as their inspiration, and major-league players like vocalist Lemonade Monroe on harmonica/saxophone and Jae-E on guitar, bass, keyboards and drum programming, 19HH rocks, twangs and kicks like an angry mule. Now add banjo, pedal steel, lap steel dobro and fiddle, and Revel rules!
     What happens when your grandpa is a first-chair violinist of the Chicago Symphony Orchestra? If you're Jared Rabin, you grow up learning to master guitar, violin, piano, mandolin and composition while singing beautifully and leaving classical for the lush commercial environs of Americana. Four albums in on an upward career trajectory, Rabin is an educator yet his self-released Cold Rain and Snow—where he plays all instruments but drums—could make him a star. He wrote six of 10 while excavating four buried treasures: "Whiskey Before Breakfast" is a centuries-old Scottish reel. The title tune dates back to 1916. Bill Monroe & His Bluegrass Boys did "Salt Creek" in the 1930s but the song is way older than that. Dylan may have recorded "Moonshiner" in '63 but its origins stem back to 1930s Ireland. Bravo! It ain't Bach but his grandpa would be proud.
     Before Ric Grech [1945-1990] was in Traffic and Blind Faith, he was bassist in Family, the psychedelic Brit band whose Music In A Doll's House rocked my 17-year old soul in 1968 when FM Radio first started and hip DJs could play whatever they wanted. Now, two members of that forgotten-but-great band have made Life In The Pond (Ruf Records) by Roger Chapman and it's an absolute delight. Singer-Songwriter Chapman may be 79 but his purview is that of a man one-quarter his age. Life In The Pond (Ruf Records) teams him up again with Family multi-instrumentalist Poli Palmer who writes, produces, sequences and plays vibes and keys. Highlights include the hypnotic seven-minute "Nightmare #5," the funky "Rabbit Got The Gun," the classical music borrowing of Felix Mendelssohn [1809-1847] which segues to good-time honky-tonk joyousness on "Having Us A Honeymoon" and the hushed reverence of "Lavender Heights."
     With the release of Rocks (Bear Family Productions) by Sonny Burgess [1929-2017], it's finally time to reassess the career of this great Arkansas rockabilly star. These 29 tracks—culled from historic recording sessions in Memphis, Nashville, New England (with Dave Alvin of The Blasters) and Chicago—make a case for Burgess in the upper echelons of primal '50s rock'n'roll progenitors. For far too long, Burgess was thought of as merely another Sun Records voice underneath Elvis and Jerry Lee. Yet this cat rocked just as hard and for decades! With a 36-page booklet to substantiate its claims, this entry in the label's Rocks series really rocks. Burgess was a wild man! From "Fanny Brown" and "Big Black Cadillac" to "Rock On Mars" and "We Wanna Boogie," Burgess kicks out the jams like a man possessed! He covers Hank Williams ("My Bucket's Got A Hole In It") but rocks it up like crazy. He could boogie-woogie with the best of them.
     The next installment of the "Spotlight Series" (Koko Mojo Record Stack) focuses in on Rock'n'Roll Hall of Famer Clyde McPhatter who left The Dominoes to form The Drifters before going solo. The Voice of R'n'B contains 32 tracks including his biggest hits: "Such A Night," "A Lover's Question," "Lover Please" and "Sixty Minute Man" but covers of Big Joe Turner, Ray Charles and Fats Domino steal the show. The '50s were his. When his career ebbed in the '60s, he moved to England, played small clubs, and hit the bottle hard. McPhatter died in 1972 at the age of 39.