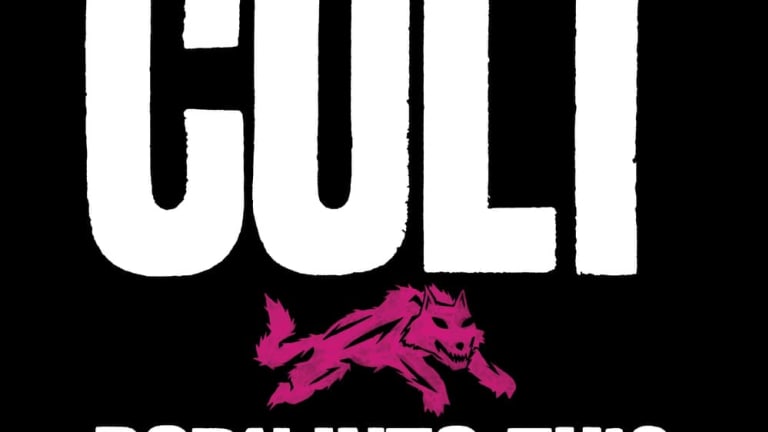 Reviews: Al Stewart, Bordello & Clark, The Cult, The Syn, Blancmange, Mike Hurst, The Striped Bananas, Pink Floyd
by Dave Thompson
Al Stewart
Time Passages
(Esoteric - 3CD + DVD)
Just months after we celebrated the deluxe reissue of Al Stewart's Year of the Cat, it's time to greet its chronological successor (and virtual doppelgänger) Time Passages - 1978's mega-selling follow-up to one of the most unexpected smashes of 1976.
It was not an easy album for Stewart's own hardcore fanbase (meaning, anyone who heard him before the cat came calling) to digest. As he told Goldmine earlier this year, his label of the time gave him just one instruction - to include a mid-tempo number that featured a sax solo. Stewart turned in two, but with the same producer and a similar band to last time out, there were plenty more similarities for the new kids in the fan club to relish. And the older ones to maybe cringe a little too.
That said, there are certainly some vintage Stewart songs on board - "Almost Lucy," "The Palace of Versailles," "A Man for all Seasons" and the submariner drama of "Life in Dark Water" would not have felt place on either of the cat's predecessors; and, if time's own passages be our guide, the only true clinkers are those that adhered to the label's advice, the title track and the positively grisly "Song on the Radio." Both of which promptly dismissed all attempts at dismissal by diving straight into the top thirty.
This new package offers up the album from three perspectives: a remaster of the original stereo mix; producer Alan Parson's 5.1 surround sound remix; and, spread across discs two and three, your opportunity to recreate much of the LP (and then some) from a Chicago live show in 1978 and a demo session from '77.
For those discs alone, Time Passages is a worthy purchase, no matter what you think of the parent LP. Stewart is a terrific live entertainer, with a tight band and an excellent repertoire; slipping from old to new without a care, the disc and a half of live material is a genuine career highlight; the demos, meanwhile, serve up a superb sketch of "Palace of Versailles" and an early "Timeless Skies," alongside two further, non-LP numbers. Excellent booklet, too. There is a also a 2CD version available, but as it includes only five songs from the live show (and one of those is the Pink Panther theme), you're better off going for the full package.
Bordello & Clark
Atlantic Crossing
(Dippy - CD)
In which Brian Bordello, of bear-eponymous lo-fi noise merchants fame, and Ted Clark - ace xylophonist-and-more of 20th Century Tokyo Princess - combine for a dozen songs that sound like… well, they sound like they were recorded on a 4 track tape recorder, mixed in the cellar of a church, and then pressed onto an 8-track tape that had certainly seen better days.
All of which, bar the latter, turns out to be exactly what did happen, and it doesn't matter how much you love lo-fi acoustic music, if you don't adore tape hiss just as much, then Atlantic Crossing is…
It's the album that will completely revise your opinion. Bordello is, as regular listeners will be aware, one of the most captivating songwriters of the century so far, even if his chosen method of delivery seems purposefully designed to disguise that fact.
But you know darn well that if this was released with no track or artist info whatsoever, beyond the suggestion that it's a bunch of unlabelled extracts from Joe Meek's tea-chest tapes, we'd be lining up forever to identify the singer and songwriters. Indeed, "Handsome Jacques" even has a Meeky-sounding eerie moan piping away in the background, and there's something twangy on "Lonely Henry," too, which we're not even going to try and identify. But the song is super-propulsive enough that it could be the suspension springs giving way.
A mighty album, then, within a vast discography of mighty albums (and singles and EPs and more), and one does wonder what Bordello might sound like were he to be banned from recording albums that sound like they were created from two cat's whiskers, a mousetrap and a bucket of mud. Maybe one day we'll find out. Until then, however, he's doing just fine.
The Cult
Born Into This (Savage Edition)
(HNE Recordings - 2 CDs)
The Cult's first new album in six years, and only their eighth overall, arrived at a time when most people appeared to have forgotten the band still existed - which it may or may not have done for much of the last decade or so.
For older listeners, looking for a fresh take on the hits of yore, the passage of time had changed things considerably. No longer the brazen, riff-laden glam monsters of past renown, the band was now bound to the churning industrial dance rock sound that frontman Ian Astbury so brilliantly forged on "The Witch," back in 1992, and in many ways it's the vocals alone that tie this to "classic" Cult - Astbury is, after all, one of the finest rock vocalists of the eighties-and-beyond, and he is in full shout here.
The album itself does not always deserve him. A handful of songs definitely fall into rock-by-numbers territory, and while guitarist Billy Duffy and producer Youth both make a solid mark on the music (Duffy's solo at the the end of the title track is almost Mick Ronson-esque), the remainder of the band sounds more anonymous.
It's still a high-octane clatter, with "Diamonds," "I Assassin" and "Savages" all genuine standouts. But it gets very wearing after a while ("Dirty Little Rockstar" is a genuine clunker), so the inclusion of a second disc of out-takes and demos on the original limited "Savage" edition of the release may or may not have been a great idea. In fact, the non-album "Stand Alone" and "War Pony Destroyer" might both have worked better on the finished album, the demos of "I Assassin" and "Sound of Destruction" are fabulous, and the "full length version" of "Savages" was worth waiting till the end of the disc for. It's good to see them restored for this reissue.
So, not the greatest Cult album there ever was, but certainly not a disappointment, and if you missed (or were completely unaware of) this the first time around, stack it up alongside the rest of the catalog and release your inner Cult fan. We all have one.
The Syn
Flowerman: Rare Blooms from the Syn, 1965-69
(Grapefruit - 1 CD)
For a band that released just two singles throughout their lifetime, and are primarily remembered for only one of them ("14 Hour Technicolour Dream" - actually the b-side to "Flowerman"), the Syn are frequently regarded among the giants of English psych invention, and deservedly so. Both "Dream" and its predecessor, "Created by Clive," catch the mood of 67 as firmly as any other one- or two-hit wonder of the age, and "Flowerman"'s not so far behind.
The archive yawns further for this collection, and we see just how unlucky the Syn were… five other tracks dating from the 1966-69 era, if not quite as marvelous as the "hits," are all solid offerings, although line-up changes (including the loss of both bassist Chris Squire and guitarist Peter Banks to some no-hope new band called Yes) do dent things somewhat, while frontman Steve Nardelli traces the rot back even further, to the departure of drummer Gunnar Jökull Hákonarason in mid 1967.
The remainder of the disc, then, is made up of scraps, a couple of songs recorded by the earlier The Selfs in solid freakbeat form, a couple more by Nardelli's 1974 Narsquijack outfit, and finally, a glimpse into the band's 2004 reunion, rerecording their first b-side "Grounded."
It's all good fun, though, and we're even presented with a new psych classic to while away the days, the rehearsal-room recording of "The Gangster Opera." Can you even imagine how great it would have sounded had they been unleashed in the studio with that?
Blancmange
Commercial Break
(Blanc Check Records)
Fourteen albums ago, Blancmange were a couple of fresh-faced synthipoppers clogging the UK chart with a string of singles that rose so far above that epithet that it seems churlish to even mention it today. It's more accurate to say that eleven albums ago, vocalist Neil Arthur alone was returning from a quarter century lay-off with the same old name, but an approach that was both the logical conclusion of those early releases, and a wholly revised understanding of what modern pop deserved to sound like.
It's that revision that he has followed ever since, and every fresh album has twisted things even further, to pause today with a Commercial Break that is simultaneously his darkest, and most delirious offering yet…"Dog Walk in a Cloud" feels almost like a Fall lyric nailed to collaborator Bendt's relentless electronics; "Strictly Platonic" shifts from man-made bird song to bass, surf and echo; and "Looking After Aliens" is an instrumental collage that makes you fear for the aliens' well-being.
It's an album of almost relentless darkness, but shimmeringly beautiful too. Lyrics are less song-like so much as declarations, threats and promises; it takes a lot more than a few listens to actually make sense of what Arthur is saying, but a random thought that came to mind as the title track pounded around an invocation of sixties children's television… if the David Bowie of Outside and the Scott Walker of Tilt had ever agreed to make an album together, Commercial Break is what the follow-up might have sounded like. But only if they recorded it in 2021.
Mike Hurst
In My Time: Recordings, Productions and Songs 1962-1985
(Strawberry - 4 CDs)
As one of the first rock-era British musicians to make the transition from successful performer to successful producer, Mike Hurst's story is one of the most enthralling sagas you could hop to follow, albeit one that has received far less attention than it deserves.
True, a three-volume anthology of his productions was released by Angel Air earlier this century, but the two solo albums he released during 1970-71 last saw the light of day (again courtesy of Angel Air) in 2001, while a string of singles unleashed through the 1960s and 1970s have never been collected together before.
So In My Time is a priceless artifact even before you crack open the shrink-wrap, its four discs rounding up (deep breath) a- and mostly b-sides of eight past 45s, a couple of tracks by the hit-making Springfields, a TV theme by the Mike Hurst Orchestra, four demos recorded with Mike d'Abo (including two with Georgie Fame's Blue Flames)… and that's just disc one.
Disc two rounds up the albums Home and In My Time, plus a cut by Hurst's All Star Band; while discs three and four delve into the production archives for fifty tracks that don't quite render the Angel Air collections redundant, but come close enough. Unless, of course, you really need to hear more Lena Zavaroni.
Other absentees include a great Alvin Lee/Jonas version of "Splish Splash," Truly Smith's "This is the First Time," the Alan Bown's "All Along the Watchtower" and a couple of Cilla Black numbers. But we can live with all that, because what we do get is little short of a history of UK pop through the sixties and seventies, seen through the eyes not of rock critics, but the kind of stuff the public wanted.
The likes of New World, Fancy, Ayshea, Fumble, the Nolan Sisters, Bernie Flint, Shakin' Stevens and Samantha Fox rarely get a mention in the serious press, but you listen to them here and you can't help but want more; just as we wish Hurst's stint behind the boards for Showaddywaddy had been allowed to shine here… but hey, there's no shortage of 'waddy comps out there, so pick one of those up instead.
Hurst's own material is equally enjoyable, forever aimed straight for the Top 40 jugular, and the accompanying booklet tells the whole story with illustrations to match. Indeed, reading and listening through the entire package, there's a good argument to make for Hurst's entire archive to be laid bare for inspection, a multi-disc box set that turns every stone. No, his may not be the first name you think of when asked to name the greatest producers of all time, but in terms of making great records sound even greater, he has few peers.
Plus, he gave us Fancy's super squelchy version of "Wild Thing"! For that alone, the man is a god.
The Striped Bananas
Dreams Upon the Mast
(Cosmic Sunshine - CD, LP)
Duncan and Chantelle - aka the Striped Bananas - have been pumping out albums on an all but annual basis since 2015; this, then, is their sixth and, just as the last five have been hailed as "their best yet," so Dreams Upon the Mast is as worthy a companion to the rest of the catalog as you could hope to hear.
The band's approach, of course, remains the same take on sixties psych as alway - that is, their influences pour out all over the place, but it's what the Bananas do with them that matters. Namely, kick things off with a Flamin' Groovies groove ("Silver Heels"), before joining "Dr Kane's Arctic Expedition," a number that, for no apparent reason, reminds Spin Cycle of something David Bowie might have written for Heathen. None of which sounds especially psychedelic but ha! Isn't that the secret?
Besides, "Be An Ant" has a lovely Floydian (or, more accurately, Syd Barrett circa "Late Night") peel to it, and the Sydish air clings, too, to "The Daredevil of Niagara Falls," before "The Wheatfield" goes all banjo on us. The epic this time, however, might well be "Run to the Night," a loping number with just the faintest ghost of a garage-locked Procol Harum around the instrumentation, and D and C's voices trading off lines like there's no tomorrow.
So, their best yet? Naturally. But it's just as accurate to say the Striped Bananas have yet to make an album that isn't their best, and you know what the worst job in modern rock would be? Trying to compile their greatest hits album. So far, it's six CDs long. It will probably get larger than that.
Various artists
Animals Reimagined - A Tribute to Pink Floyd
(Cleopatra)
Pink Floyd might be taking their time getting the upgraded version of their 1977 LP onto the shelves, seemingly more content to publicly argue about the liner notes than to actually let us hear the remix.
But maybe we don't even care anymore… Roger Waters gave at least two-thirds of the album a lifetime-best live outing on his last tour; the original album remains the best thing Pink Floyd ever did; and now here come Arthur Brown, Rick Wakeman, Jan Akkerman, David J, Carmine Appice, Patrick Moraz, Graham Bonnet, Billy Cobham, Pat Mastelotto, Jon Davison, Albert Lee, Billy Sherwood and more to revisit the beasts in their glorious entirety.
And they do a great job of it. "Sheep," with the first five of those names responsible for all that happens, is absolutely spectacular; Brown's vocals are as chillingly foreboding as they ought to be; Akkerman's guitars are dizzying, J's bass driving and dense. Appice sounds though he's hitting everything in sight, and Wakeman is Wakeman. Spin Cycle has spent a lifetime loathing tribute albums and all who play and sail in them. But "Sheep" is, quite simply, up there with whatever you think the best ever Pink Floyd cover might be.
"Dogs" and "Pigs" necessarily cower in its wake, but both have moments of supreme brilliance - Vinnie Moore's guitar in the former is just one example; while "Pigs" comes so close to recreating Waters' own original vocal that, if you want to kid someone that you've found one of Floyd's original out-takes, here ya go.
That leaves the two "Pigs on a Wing" segments, which do let the side down a little, just as they did on the original album. But nobody bought Animals for them back then, and they're not going to buy it for that today. Not when there's three spectacularly reclothed barnyard beasties leaping around in between.