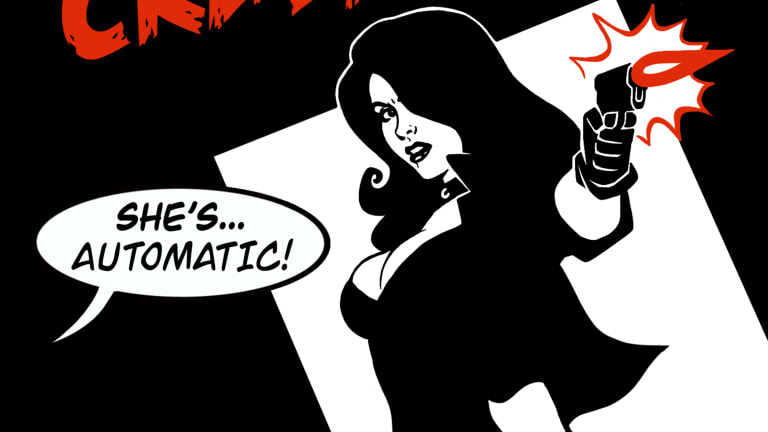 Filled With Sound:  New Orleans, Latin Soul, Andy Peake and Cruzados
Take a time-travel trip way down yonder to New Orleans back before 1964. 56 Years of Fania Records Is Remembered In One Good-Feeling Boxed Set.  Andy Peake's "Mood Swings" Straddle Multiple Genres. Cruzados Were Great in '88.  Now They're Back. Sort of.
     I was 11 in 1962 when I thought "El Watusi" by Ray Barretto was just about the coolest thing I had ever heard on the little transistor radio I used to put under my pillow every night before I went to sleep. A year after I got carried away by the British Invasion in '64, I was a 15-year old AM Radio junkie, swallowing up whole whatever was played. Little did I know that Barretto—along with Joe Bataan, Johnny Pacheco, Ralfi Pagan and Willie Colon—would go on to revolutionize Latin music in America by combining it with soul music, pop, rock, doo-wop, Afro-Cubano and jazz.
     The label at the forefront of all this was Fania Records. The release of It's A Good Good Feeling: The Latin Soul of Fania Records (The Singles) on the Craft Latino label is a trip back to 1965 through 1975. Salsa was simmering but boogaloo music, as it was known then, ruled the roost. These 89 tracks on four discs are beautifully packaged and come complete with a 60-page hardcover book and a 7-inch vinyl single.
     Joe Bataan's delicious reworking of Curtis Mayfield's "Gypsy Woman" and Lennon/McCartney's "This Boy" sounds just as vital now as in its '60s heyday. Ralfi Pagan does "Make It With You" better than Bread. Pagan also adds oomph, verve and  spirit to "Up On The Roof" by The Drifters. Experimentation was rife. They even got psychedelic. I remember thinking that they did that because they knew we were all smoking pot by then.
      Andy Peake's Mood Swings debut (Biglittle Records) showcases the drummer/producer's vocals and compositions amidst a flurry of talented friends from the bands of Bonnie Raitt, Garth Brooks, Beth Hart, Saturday Night Live, Bettye LaVette, Delbert McClinton and Elvis Costello. Seven of 11 are his but his covers of Chuck Berry, and Bob Dylan are highlights. The lipstick traces of rhumba, salsa, funk, jazz, roots-rock, pop, swing, Cajun, blues and ballads all coalesce for a real keeper of an album.
     Bassist/composer Tony Marsico has gathered John Doe from X, Dave Alvin from The Blasters, Hidalgo/Berlin from Los Lobos and Melania Vannem from The Muffs—along with members of another dearly departed L.A. band Little Caesar—for one final album under the banner of Cruzados, that hard-rocking, slightly Latin '80s band with but two great albums before they went bust. She's Automatic (Scamco Records) rocks like a bitch and is dedicated to two of its fallen members. Guitarist Marshall Rohner died in 2005 from AIDS at 42. Drummer Chalo Quintana died in 2018 from a heart attack at 56. Besides writing two books, Marsico became a top session cat/touring sideman for Dylan, Willie, Neil Young, Roger Daltrey and Marianne Faithful. Consider this a fitting send-off for a once-great band. 
     The 28 tracks of Southern Bred Louisiana & New Orleans R&B Rockers: Rock'n'Roll Dance (Koko Mojo) range from Gatemouth Brown, Baldhead Byrd, Long John, Earl King, Huey Smith and his Rhythm Aces, Richard Berry, Clifton Chenier, Lloyd Price, Linda Hopkins, Champion Jack Dupree, Little Walter and Classie Ballou & His Tempo Kings Orchestra. If that isn't enough to make you run right out and grab this supremo party disc, some of the songs are "Doing The Rock And Roll," "My Mumbling Baby," "Shiver And Shake" and "Teenage Beat." You'll do the stroll to these remastered willie-dillies to the point where you'll be lappin' it up like contented kitten on a warm lap. The jump-blues, piano boogies, faux-calypso, pure zydeco, instrumental novelties and syncopated surprises are, as they say, "all killer, no filler."