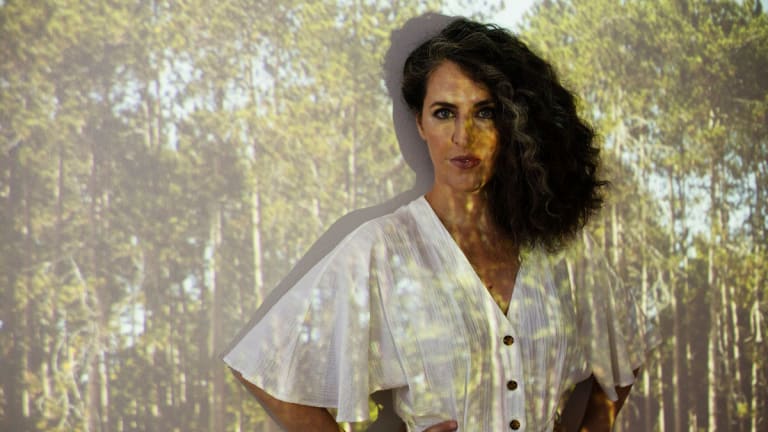 Jazzology: Noa Fort, Alex Lefaivre, Lyle Mays, Altoizm
The Wordless Vocals of Noa Fort. Led Zeppelin's "Immigrant Song" recast as a Jazz Standard by the wild Montreal Quartet of Alex Lefaivre. A Tribute to Eberhard Weber by the late Lyle Mays. A Lesson in Altoizm.
     Everyday Actions (ears&eyes Records), the second album as a leader by Noa Fort, has the pianist/composer/vocalist/music therapist singing soothing melodies as she plays mellifluous piano, oftentimes by herself, or with trumpet, bass, drums. There are no words to her vocals. They fly, light as the breeze, atop the instrument(s), like a fluttering bird, but with clarity, precision and dedication to premise. It's good for you. Like health food. This amazing woman left her original field of biology, researching bird migration in her native Tel Aviv, Israel. A New Yorker since 2013, her intent is to give "space to the listener to bring his or her own meaning and interpretation to each piece." She also works with special-needs children. "Music can be used for more than self-expression. It can be used to create a connection where words fail, a path to healing, and a terrain to explore the self in relation to others." This is haunting, mysterious, compelling music. But don't believe me, see for yourself. https://noafort.bandcamp.com/album/everyday-actions
     The Alex Lefaivre Quartet—Eric Hove, alto sax; Nicolas Ferron, guitar; Alex Lefaivre, bass; Alain Bourgeois, drums—is a Montreal-based eclectic quartet whose Naufrages (Arte Boreal Records) careens through a wide assortment of genres in creating a jazz mini-classic. Did I really just hear instrumental punk, disco, hard rock, reggae and soundtrack music? Nah, must've been a dream. Still, these five originals and three covers strike a balance between the adventurous and the sublime. Starting with Miles Davis ("Time Of The Barracuda"), ending with Led Zeppelin ("Immigrant Song"), their purview is limitless, their energy is catchy and their chemistry is exact. Naufrages means castaways and, indeed, they are cast away on the big ocean of pop culture, making sense of the disparities.
     Like David Bowie and Leonard Cohen, Lyle Mays has reached out from the great beyond to leave one last great piece of music. He won 11 Grammys in his 66 years on the planet. The self-released Eberhard, a mere 13-minutes with 16 musicians floating in and out of the mix, is a wonder. Utilizing minimalism, worldbeat (Indonesia/Brazil), blues, classical and jazz, Mays played a whole host of keyboards in league with sax, woodwinds, electric bass, acoustic bass, drums, shakers, marimba, rainsticks, synthesizers, wordless vocals, vibraphone, guitar (by Bill Frissell), Hammond B-3, Wurlitzer and four cellos. Mays composed, arranged, produced and performed all in tribute to the great German bassist/composer Eberhard Weber, 81, who, along with Mays, is closely identified with the groundbreaking Pat Metheny Group.
     They come barreling out of Chicago like a three-headed fire-breathing beast, complex and funky with post-bop charts and personality to spare. The self-titled compact 42-minute/7-track Altoizm (Afar Music) explores the outer limits of the alto saxophone the way Supersax did in 1972: forceful, heady, in-your-face and supremely entertaining. With Greg Ward, Sharel Cassity and Rajiv Halim blowing their brains out on seven originals, backed by sterling piano/bass/drums accompaniment, Altoizm proves you don't need vocals for a stunning all-encompassing experience. In fact, I dare say, a vocalist—no matter how good—would've ruined it.
     The rapid-fire aesthetic, the rejuvenation of Cedar Walton's 1963 "Ugetsu" as "Cedar Groove" and Benny Golson's 1955 "Stablemates" as "Thoroughbred," all point to a kind of revisionist history with but one difference: recording techniques being what they are in 2021, these rewritten versions—with a new melody for the former and a hard-bop resilience on the latter—have to be considered superior.