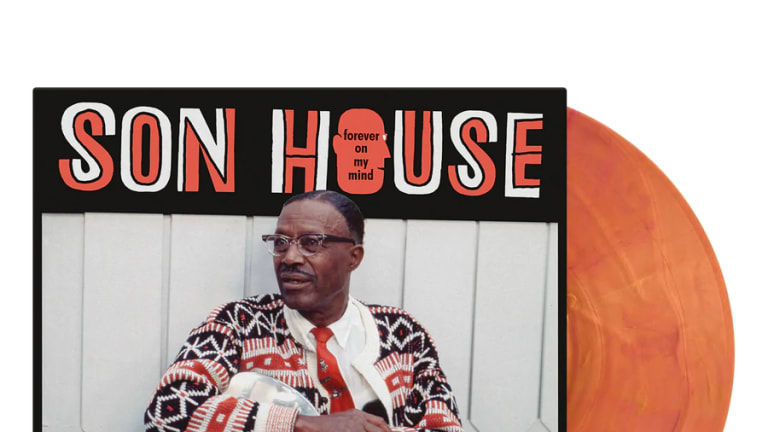 Bluesology: Tim Gartland, Mike Zito, Howlin' Wolf & Son House
Tim Gartland can blow a mean blues harp. Mike Zito is a Guitar Hero for the ages. Mick Jagger and Brian Jones introduce Howlin' Wolf while a young Billy Preston pounds his piano. Dan Auerbach of The Black Keys Discovers a Rare Son House Recording.
     In this post-truth country of ours that started in 2016, there still are certain variables. Music being the great equalizer, an artist like Tim Gartland—who's moved from Ohio to Chicago to Boston to Nashville in his ever-seeking quest for the essence of the blues—calls it like he feels it. So it's no surprise that after he debuted in 2011 with Looking Into The Sun, followed it up with Million Stars in 2014, and then made manifest everything the critics had prophesized with If You Want a Good Woman in 2017, only to smash through his ceiling with Satisfied in 2019, that he would make his masterpiece with Truth (Taste Good Music). "You can't hide the truth forever," he sings, "it eventually comes out…facts are facts, there's no spinning that. That's the thing about the truth." Truth shows off three of Tim Gartland's great attributes: singing, writing and playing one mean harmonica. And what a band! Led by producer Kevin McKendree, these cats—members of the bands of Delbert McClinton and John Hiatt—can really rev it up. The 12 songs run the gamut from Stones-like rockers to old-school soul to down'n'dirty jam-blues. It's all good.
     Singer/Songwriter/Guitarist/Producer Mike Zito knew he wanted to return to The Old Rock House in his St. Louis hometown to record the double-live Blues For The Southside (Gulf Coast Records). What he didn't know is that fellow Guitar Hero Eric Gales would be in town on that fateful night of Nov. 26 2021. As such, the two—with the most rockingest band of Zito's career—jammed out bigtime (over 12 minutes) on Jimi Hendrix's "Voodoo Chile." It's the highlight of a project with numerous highlights like Mike's takes on fellow St. Louis legend Chuck Berry's "Johnny B Goode." Tampa Red's "Love Her With A Feeling" and, maybe because he's now based in Texas, Stevie Ray Vaughan's "Texas Flood."
     The best tracks on Wolf Pack (Koko Mojo), a righteously rockin' Howlin' Wolf tribute, are from unknowns like Jesse Perkins & The Bad Boys, Papa Lightfoot, B Brown & His Rockin' McVouts and Drifting Slim. To discover these long-ago and far-away artists is a pleasure in itself—now add Whispering Smith, Boy Blue and Baby Boy Warren to that list—but when juxtaposed with such well-known blues names as Lightnin' Slim, JB and His Hawks, Junior Wells, Sunnyland Slim, Joe Williams, Lazy Lester and Billy Boy Arnold, you couldn't find a better batch of tunes inspired by one Chester Burnett, a big hulk of a man who turned into a Wolf whenever he commandeered the stage. It fittingly ends with the Wolf man himself, the 28th track on this must-have collection.
     Forever On My Mind (Easy Eye Sound), by the legendary Son House, is a rare look at a mysterious figure in American Music History. Born Edward James House, Jr. in 1902 Mississippi, the enigmatic Son House hadn't played music for almost two decades when he was rediscovered in 1964 at the start of the folk-music craze on college campuses. He was in sixties when fame finally came.
     Dan Auerbach of The Black Keys somehow came up with this never-before-heard Son House album and must have freaked! He runs Easy Eye with an ear for pristine American rarities. And, oh boy, he has one here. Recorded at Wabash College in Indiana on Nov. 23, '64, this is the raw real deal. He turned into an entertainer in '65, '66, '67, telling anecdotes. But here, straight from the old-folks home, he stuck to his guitar like glue. Fascinating. Important. He hadn't even ever played in front of white people. But he was in top form. Auerbach says he sounds like he's in a trance and he very well may have been. His originals are stark, scary even, and he runs through "Preachin' Blues," "Death Letter," "Levee Camp Moan" and five more with nuanced independence. He plays a new Mississippi National Steel Guitar bought for him for the occasion. Son House lived to the ripe old age of 86, passing away in 1988, as a blues superstar. He must've loved it.