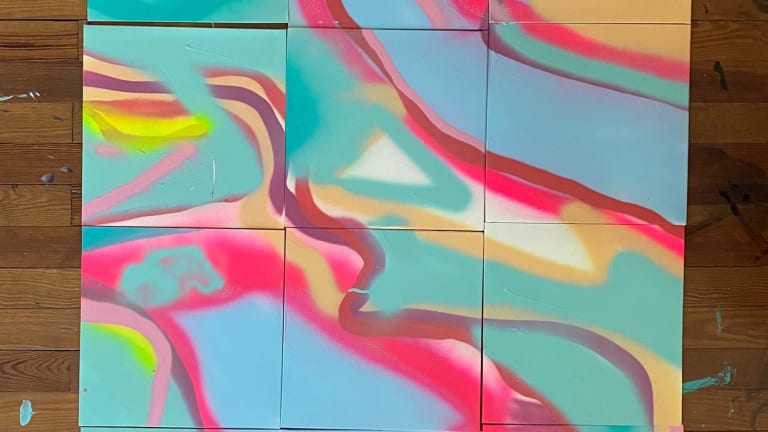 Enter to win a limited edition record release using art from a painting made up of album jackets
The band Schizo Fun Addict had artist Todd DiCiurcio paint album cover art for a special limited edition release of the band's latest album, "The Last Wave" — one of which will be given away as part of the Goldmine Giveaway.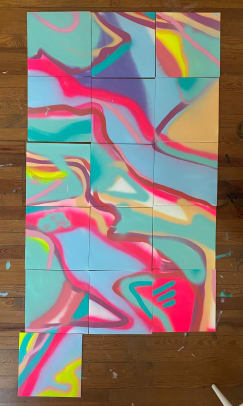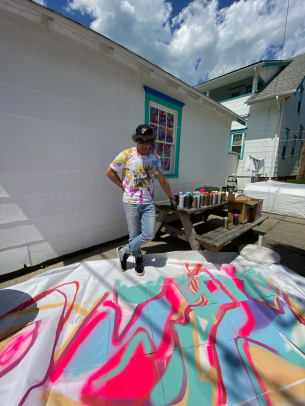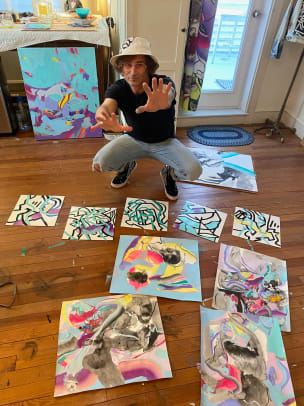 Artist Todd DiCiurcio used 16 blank white LP jackets as a canvas to create a painting called Frequency of The Last Wave. The LP jackets were then used to case 16 translucent vinyl records for a limited edition release of Schizo Fun Addict's latest album, The Last Wave.
Schizo Fun Addict and DiCiurcio will give one of these limited edition albums of The Last Wave to a lucky Goldmine reader. Enter below. The other copies of this edition of the album the will be sold on the label Fruits De Mer's website. Contest ends Aug 31, 2020.
Read Goldmine's review of The Last Wave.
DiCiurcio has been most acclaimed for painting and illustrating live rock and roll bands as they perform. DiCiurcio starts at the beginning of the band's performance, and finishes when the band end their set. So, in that sense, it is a truly live piece of art.
Bands that have invited DiCiurcio to paint or illustrate them live are BLONDIE, THE KILLERS, THE STROKES, ROLLING STONES, GUIDED BY VOICES and many others.
Schizo Fun Addict were illustrated by DiCiurcio in New York City during their first gig (ever) at The Meant Fest in 2003. He also played drums with the band during the last two songs of the set. Schizo Fun Addict remain the only band he has both drawn and played with at same gig, making DiCiurcio their oldest and most passionate fan.