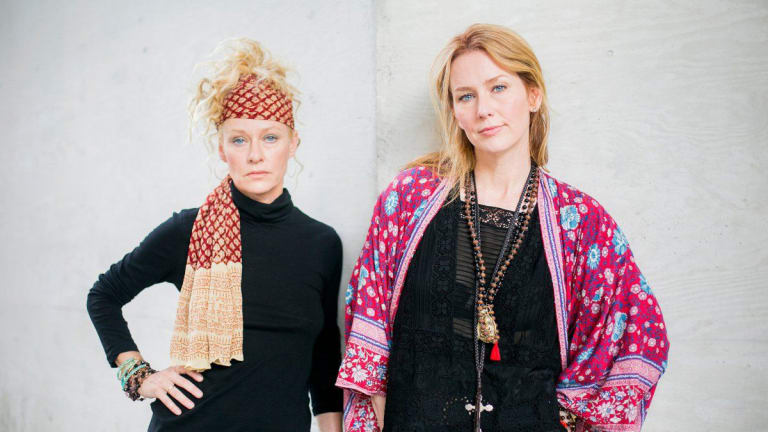 The sisterly significance of Allison Moorer and Shelby Lynne
Sisters Allison Moorer and Shelby Lynne grew up together in a family setting of abuse and pain, then formed a bond built on loyalty and trust.
By Mike Greenblatt
Alabama singer-songwriter sisters Allison Moorer and Shelby Lynne suffered a family tragedy when they were teenagers that left with them with no parents. As a result, they grew up thick as thieves, bonded by blood, and fiercely protective of each other. 
Lynne's 1989 Sunrise debut, at 19, contains the greatest version ever of Floyd Tillman's 1948 "I Love You So Much It Hurts Me" and that's saying something when you consider Patsy Cline, Ray Charles, John Prine and Merle Haggard all recorded that song. Moorer's 1998 Alabama Song debut had a song she co-wrote with Gwil Owen called "A Soft Place to Fall" that will tug at your heartstrings. Robert Redford loved it so much he used it in The Horse Whisperer and it garnered an Oscar nomination.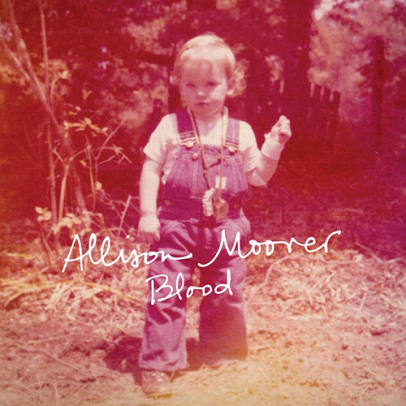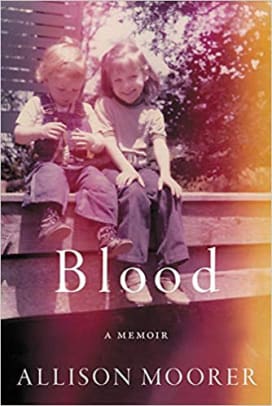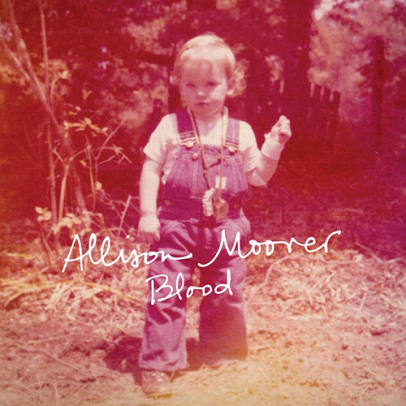 Between them, they've recorded 26 albums, 24 of them stone cold gems. Moorer's current Blood is a companion disc to her recently-published memoir of the same name. It's an instant Americana classic… as is the memoir. Her honeyed voice cracks in all right spots. She's a dead-on singer, almost perfect in her phrasing. She's soulful, daring and instantly memorable. And when she sings with her sister, like on 2017's Not Dark Yet, they drag the genius out of each other. Add an esoteric vocal arrhythmia that fosters an alternative kind of beauty and class. The sound of their entwined voices, especially as compared to anyone else out there today, is a potent voluble mix. These gals are real singers, in service to each song, as it should be. You can tell they feel each song. Theirs is a very special kind of communicable enthusiasm. When they feel it, they have the power, and the talent, to make the listener feel it. This is all done without the kind of show-off look-at-me melisma — like singing the word "cat" as if it had eight syllables —that too many artists think is good singing. When these girls open their mouths, universal truth emerges. How many Americana duos — on one album — easily master The Killers, The Louvin Brothers, Dylan, Jessi Colter, Townes Van Zandt, Jason Isbell, Merle, Nick Cave and Nirvana? And that's just it about these two. The hell with genre rules. "I tell radio people all the time that I don't give a damn if they play my records or not," Lynne told this reporter in 1991.
Nashville learned not to mess with Shelby a long time ago. She does what she wants. On an important opening slot once, with little sis in stow singing back-up, she shocked the white-bread Kenny Rogers Christmas crowd at The Westbury Music Fair on Long Island New York when she pulled out James Brown's "I Feel Good" and threw down the funk like no white girl would. But she could. Onstage these days, standing next to her smiling younger sister who acts as the amiable host, Shelby emanates a rock and roll danger vibe, a kind of elegantly wasted artistic outsider vibe a la Keith Richards. It's a heady sisterly combination. 
Shelby's new self-titled album comes out April 17 and by all indications, it's going to be a blockbuster. She claimed in 2012 she was healed. "I'm not in pain anymore. I just use the emotion to create the art." She expressed interest about working in film back in the January 1992 issue of Modern Screen's Country Music when we spoke for a story I teased on the cover ("Shelby Lynne: Is Hollywood Beckoning?") after her appearance in Willie Nelson's Another Pair of Aces TV-movie with Kris Kristofferson. "It was hardly an acting role," she said at the time. "I played myself. I didn't even have any dialogue. Willie's a crook gone good. Kris is the sheriff and I'm a saloon singer. I sang two songs. One they played while Kris was makin' love. So, so much for my big acting career!" Eighteen years later, she will star in Cynthia Mort's When We Kill The Creators movie.
The subtext of her sister's Blood memoir is pain. Allison Moorer's book is a tremendous accomplishment due to the dark and twisted places she had to revisit in order to complete it. In the process, though, she exorcized demons that she'd held within for far too long. Long story short: her father verbally and physically abused his family. Her mother left him but kept returning. Big mistake. He killed her seconds before he killed himself. It's a cautionary tale for women in that predicament today but Moorer says, "I didn't go into writing Blood with that in mind, but have since come to know that it is part of my life's work to turn my experiences into art because that's the only way I can be of service in the world.
"At times it was very difficult," the author continues. "I admit there were some days that I found myself in tears, literally holding on to the edge of my desk, asking myself how I had lived through that kind of something and then how I was going to put how it felt into words."
And what words! Moorer is an elite tunesmith who, like Dylan, can also write the kind of prose that will make you stay up deep into the late night/early morning and not want to put their books down. Truth be told, I fell asleep many a night with her book cradled in my arms. That's how good it is. 
Shelby put the tragedy in her rear-view mirror when she wrote and recorded her Revelation Road in 2011. Honest to a fault, she bared her soul many times over with lines like "singing don't always suit my every need/It's a necessity so I won't fall to pieces in my empty room." That's dark. "Yeah, it's dark, alright," she concurred to Goldmine that year, "but y'know what? I feel like I can't not write it if that's what falls on to the paper. However personal it is, it has to be what I want to express. I can't hide in a closet with it. It's important for me to put those kinds of words and feelings on my album. It's my job, my duty. I was telling somebody the other day that even though I'm healed, feeling right, feeling really glorious, in fact, it may not be that comfortable for the listener, but it's still necessary. I have to do what I'm doing because I'm feeling those heavy emotions." To that end, she even ends "Heaven's Only Days Down the Road" with two gun shots. 
When asked what Moorer felt when she first heard those two gun shots on her sister's album, she, as usual, has her sister's back. "My reaction to her art is always positive." When asked what she thinks of today when her parents cross her mind, she simply says, "I hope that they are both at peace," adding, "my sister was the first person with whom I shared the finished manuscript for Blood. I wanted to make sure she was okay with our story being exposed in the world that way. It hasn't been a seamless experience but we are both in full support of the other's artistic expression." 
After Shelby Lynne's rivetingly intense Sunrise in '89 (produced by Nashville legend Billy Sherrill, and still one of the greatest all-time country debuts), CBS knew they had a firecracker on their hands so they threw her into the studio for the hastily put-together Tough All Over follow-up just months later. She told me back then she hated that album. "There were very few things to like on it. I hardly had anything to even do with it. Hell, they didn't know what to do with me! I am totally what they hate because I'm not an easy package to market. I look like a 12-year old boy and sound like a 45-year-old torch singer. They must have had a terrible time with me. Meanwhile, I just concentrate on my music. I'm not doing this to make quick No. 1 records. The public will ultimately decide what they want to hear."
It started a hate-hate relationship with Nashville. Less than a year later, '91's Soft Talk improved things but only slightly. That was when she untangled herself from being artistically squeezed to death in the corporate web. Instead, she went on out to record the great Temptation on indie label Morgan Creek with Judds mastermind Brent Maher. It proved to be a righteous pairing. Maher not only let Shelby's inner Elvis erupt on "Feelin' Kind of Lonely Tonight." He also encouraged her to swing mightily—Texas-style—on a free-flowing tour-de-force that was one of the best albums of any genre in 1993.
By that time, she had some famous fans. Reba McEntire and Randy Travis ("she's incredible!") sung her praises. Tammy Wynette said, "There are girls who sing and girls who sing with soul — Shelby Lynne sings with a LOT of soul." She even held her own with the great George Jones on their "If I Could Bottle This Up" duet and had the balls to cover his "He Stopped Loving Her Today" — and Duke Ellington's "Satin Doll"— at her concerts. And believe me, you do not attempt to cover a George Jones song unless you can absolutely master it... and she could. She's toured with a 14-piece jazz band, with a rock band where she adds some blistering electric lead guitar of her own, or musically naked... with nothing but her trusty acoustic guitar. It doesn't have to be said — but I will — that she comes across masterful no matter what the format. 
Her next four albums — all brilliant — came out on four different labels. One of them, 1999's I Am Shelby Lynne, won her a Grammy Award as "Best New Artist," despite it being her 11th year in the game. "I'm happy with who I am," she told this reporter in 2012. "Finally. I've reached a point where I'm confident. I can put on a pair of blue jeans, boots and t-shirt and go out there and sing for people. It doesn't have to be fancy. It doesn't have to be anything but me and songs and a whole lot of love. Funny: It's been there all along. I just had to go around the universe to find it. I live a very simple life. I like to be at home in my garden with my dogs and enjoy the peace I've finally been able to attain. I've had to learn, through the years, to enjoy the peace when I'm not working. Maybe creating. Writing something that's not a song. Working on my paintings. But I do love to work. Working for 'The Man' didn't do it for me. Having my own label is much more exciting."
After two more brilliant albums for Capitol — 2003's Identity Crisis and 2005's Suit Yourself — Lost Highway Records kept telling her that her Dusty Springfield tribute album (2008's Just A Little Lovin') would be the one. It wasn't. So she put up her middle finger to all labels everywhere to debut her own damn label, thank you, called Everso. Tears, Lies and Alibis proved to be, again, one of the best albums of 2010 in any genre. 
Moorer has also cherry-picked who to work with. Her 11 albums have come out on seven different labels. "I don't know what the future holds and have stopped trying to make plans about what art is going to happen next," she says matter-of-factly. "Plans are great but often futile. I go with what I feel."
Now that the book is out and creating a buzz in the literary world, she's philosophical: "I think I am seen now as someone who can do something besides sing. And that's good. It's good for me as an artist and it's good for me as a person who hates to feel boxed in or written off. I mean, as far as the book itself is concerned, I did the best I could with it and feel like I do not have to tell the story anymore. In that sense, yes, I have put my history to bed in many ways." But is there a sense of satisfaction in what she accomplished? "Nah," she honestly answers. "That's death for any artist." Yet she confirms that she will, indeed, be writing a second book. 
Ask Shelby to name some artists whose albums have changed her life and you'll get that same devotion to wild eclecticism. When asked, the country singer lists albums by Miles Davis, John Lennon, Black Sabbath, Willie Nelson, The Beatles, Joni Mitchell, Frank Sinatra, Marvin Gaye, Django Reinhardt and Edith Piaf. "When Piaf sang," says Shelby, "you can feel her crying from the inside. No matter the language, she draws you in with her passion and her actually acting out the lyric like a great actor."
Ask Allison about the reaction to her book and you'll get a combination of stoicism and loyalty. "I don't think any of us, especially female artists, realize the kind of impact we have."
•••