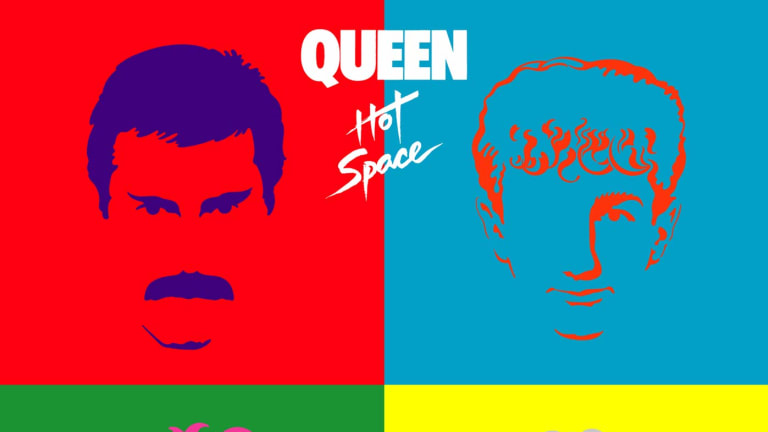 5 worst albums by rock greats
Some of rock's greats released some not-so-great albums. These five albums threatened to derail careers. And in some cases they did.
By Bill Kopp
Even rock's biggest names occasionally release a dud. These five albums threatened to derail careers. And in some cases they did.
Emerson Lake & Palmer – Love Beach – Progressive giants ELP were one of the '70s biggest concert draws. But they sounded more like a conventional — even chirpy — pop group on this uncharacteristic 1978 outing. The members went their separate ways after its release, though they would reunite more than a decade later.
Black Sabbath – Never Say Die! – Heavy rock heroes Black Sabbath released six genre-defining albums in five years. But as suddenly as they had appeared on the scene with their self-titled 1970 debut, they lost everything that made them special. Even the 1978 album's title seemed to acknowledge it as the Ozzy Osbourne-fronted lineup's last gasp.
Queen – Hot Space – After a staggering run of successes, Queen assumed their place among rock's royalty. But here the group inexplicably abandoned its ambitious and gleefully grandiose approach in favor of insipid dance pop. 1982's Hot Space is only redeemed by the David Bowie collaboration "Under Pressure."
David Bowie – Tonight – In his long and storied career, rock's chameleon successfully executed countless stylistic shifts. But after the blockbuster success of Let's Dance, Bowie hit a creative dry spell. The dire "Blue Jean" single is the most memorable cut on a wholly unremarkable 1984 release.
Genesis – Calling All Stations – Genesis was the Incredible Shrinking Band; for fans of their groundbreaking early '70s art rock, the successive departure of each key member meant a corresponding decline in quality. When Phil Collins left in 1992, the end seemed likely. But Tony Banks and Mike Rutherford soldiered on with a new singer. It's worth noting that the band's official career-spanning documentary (2014's Genesis Together and Apart) makes nary a mention of this record.