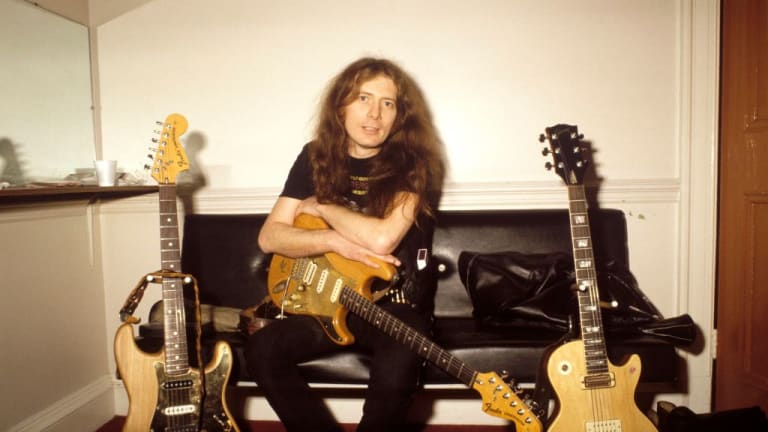 Motörhead's Fast Eddie Clarke: Jimi Hendrix's 'Are You Experienced' changed my life
"I was blown away," the late guitarist told Goldmine in 2014.
The Jimi Hendrix Experience's 1967 album Are You Experienced is one of the greatest and most influential debuts in all of rock and roll history. Led by Hendrix's innovative, otherworldly guitar playing and locked down by the killer rhythm section of bassist Noel Redding and drummer Mitch Mitchell, the album was a critical and commercial success thanks to its now iconic songs including "Foxey Lady," "Manic Depression," "Purple Haze," "Fire" and more.
Are You Experienced was a total gamechanger that became a late-'60s cultural touchstone and expanded people's ideas of what could be achieved with just six strings, a bass and drums. Its impact cannot be calculated; countless artists consider the album to be a key influence on their own musical expressions, including late Motörhead guitarist Fast Eddie Clarke.
Back in 2014, when we talked to Fast Eddie about the 10 albums that shaped him as an artist, Are You Experienced made the cut. Below, he reveals the profound impact that Jimi Hendrix's debut made on him.
"I was blown away by this. The guitar playing was out of this world. I was still in the Eric Clapton camp, but you could not help but be influenced by this great album. I was lucky enough to have seen Jimi live three times in small venues. It really was something."