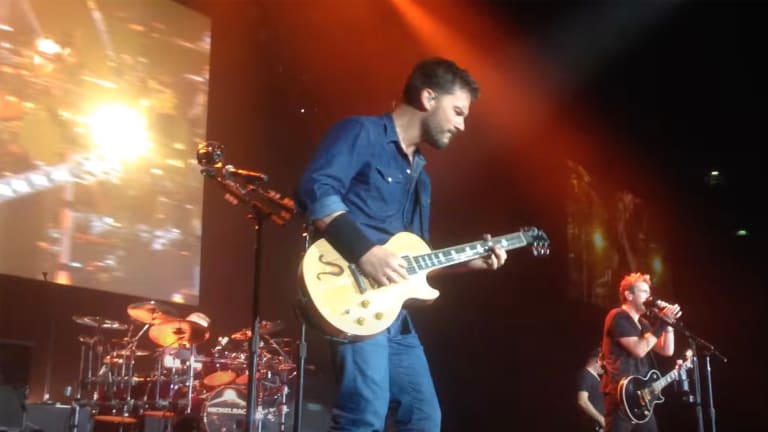 See Nickelback's more straight-forward rock version of Don Henley hit "Dirty Laundry"
Forty years ago, Don Henley released the hit "Dirty Laundry" and the song later became a staple in the Eagles set — and an energetic rock cover by Nickelback.
Whenever the Eagles perform Don Henley's "Dirty Laundry" (off of Henley's 1982 solo album I Can't Stand Still), it's commonplace for the drummer/singer to dedicate the song to "Mr. Rupert Murdoch" (or Bill O'Reilly). Surely, Henley has his reasons for the dedication and for the Eagles to include the song in the setlist. However, even if "Dirty Laundry" is probably not on every Eagles fan's wish list to hear, it's still one of the best '80s-sounding songs there is (with provocative lyrics, of course).
The Eagles play the song close to the original but (thankfully) without the '80s vibe. Now, as a listener, if you would like to hear the song as a more straightforward rocker (and without a dedication), try Nickelback's version live. You don't even have to like Nickelback to enjoy the rendition. It's just a nice difference to what some might think of Henley's '80s celebrity rant. (Not that there's anything wrong with that.)
Watch Nickelback's cover of "Dirty Laundry," Live in Germany, Cologne in 2016. See if you enjoy it.