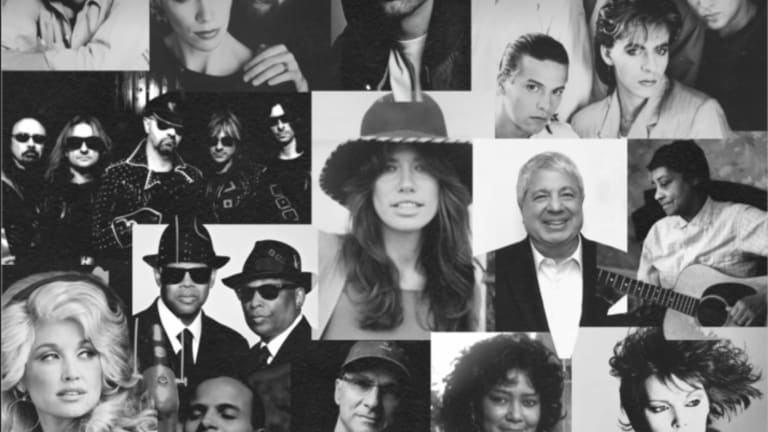 The most worthy Rock and Roll Hall of Fame 2022 inductees
The inductions were announced for 2022, but which artists are the most worthy of the bunch?
Yep, the Rock and Roll Hall of Fame inductions were announced for 2022, but, really, which artists are the most worthy of the bunch?
First off, the two female powerhouse musicians being inducted, Pat Benatar and Carly Simon, are in fact different in style but the same in musical influence and power, and are greatly entitled to their spots in the Rock Hall.
Pat Benatar
When Pat Benatar, who is a four time Grammy winner, sings that you should fire away so she can put another notch in her lipstick case in "Hit Me With Your Best Shot" you know you've struck gold in her rough and tough hard melodic feminine prowess. Off her 1980 album Crimes of Passion, this hit is the one that rocketed her into the universe's listening cravings. "Heartbreaker," "Love Is a Battlefield," "Fire and Ice" and "We Belong" were just a few of her mega-hits that propelled Benatar to five platinum, two multi-platinum albums. Adding that to the amazing 15 Billboard Top 40 singles, this hard-rocking heartbreaker has sold over 35 million albums worldwide, and counting.
BTW, who hasn't given her "Love is a Battlefield" dance a try? (Watch above to jog your memory)
Benatar continues to tour to sold out theaters around the world with husband and musical cohort Neil Giraldo. And there is no indiction drama that comes with Benatar. 
Carly Simon
Singer-songwriter Carly Simon, now 76 years old, had 13 Top 40 hits, wrote five children's books and penned two hit memoirs. In 1972-73 Carly had a No. 1 hit on both the U.S. Pop and Adult Contemporary charts, bringing us the mega scandalous uproar that took over more than just the music world with the mysterious musical tale, "You're So Vain."
Her album No Secrets remained at No. 1 for five weeks and sold millions. With career hits like "Mockingbird," "You Belong To Me" and "Anticipation," Ms. Simon is as gifted and talented a songwriter as she is a singer, with a strong and rabid fan base until today.
Induction Drama: In her acceptance speech, will Carly finally tell us who the song "You're So Vain" is really about? Ironically, the song off of 1972's No Secrets still has a lot of secrets to reveal.
Duran Duran
You might be a cranky rocker who doesn't like the inclusion of the MTV generation of bands. The Red Hot Chili Peppers, for instance, once shouted out in a song, "Nevermind Duran Duran!" Well, whether you like it or not, Duran Duran deserve to get in the Rock Hall for their dominance in the '80s and the lasting impression their rock videos had on teens all over the globe. How many hits did this band have back then? A lot. But DD are more than an '80s band. They are still prolific and touring, and they remain quite good. Go see them in concert or get one of their latest albums for proof. They're not just an '80s novelty act. 
Induction Drama: Where in the world is Andy Taylor? The guitarist was in Duran Duran at a good time for the band (1980-1986) before leaving for a solo career. And recently, Andy had been away from the music biz for nearly a decade, but he's back producing albums for other bands. Will he show up for the induction ceremony? Supposedly, he's not on the best terms with the current band. Who knows the real truth of any existing tension though? If only all these Taylors in Duran were related, right? 
Judas Priest
"Wow, this is so exciting — at last. At last, you know?" Judas Priest vocalist Rob Halford told Billboard. "And, glory hallelujah, there's another metal band in the hall of fame! That's the blessing we've all been waiting for." 
Get Goldmine's Collector's Edition Judas Priest magazine with rare Halford 8x10, numbered and  suitable for framing!
But, WTF, Judas Priest got in under the "musical excellence" category which used to be reserved for sidemen or backing bands like E Street. Is the Rock Hall daft enough to think Judas Priest is the back up band for Rob Halford? This is as strange as Jethro Tull winning a Grammy over Metallica in 1989. Heavy metal always seems to get the shaft, or the shortest straw. Judas Priest deserved better — for their '70s output alone — but at least they are getting inducted. 
Induction Drama: Will disgruntled founding father K.K. Downing appear at the induction ceremony and will he perform with his old band? Magic 8-Ball says. "Outlook not so good."
Note: Each price guide in the selected discographies above are for vinyl records in near mint condition.