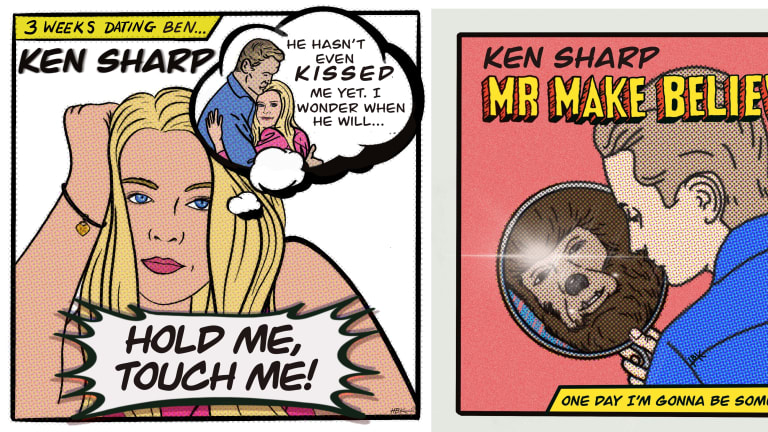 Ken Sharp, author of the New York Times best-selling Nothin' to Lose: The Making of KISS (1972-1975), recently recorded two tribute songs to his favorite band.
Ken Sharp: "For friends who know me, I've been a huge KISS fan since I was a kid. Growing up a child of a few divorces, life at home was often charged with unhappiness/turmoil and KISS offered me a window out of some tough times. I've done something wacky but I hope cool, too. I'm releasing a double-sided single celebrating the 1978 KISS solo albums put out by Paul Stanley and Gene Simmons. I've reinvented 'Hold Me, Touch Me,' a beautiful ballad from Paul's solo album as a power pop song ala the Raspberries and have amped up the Beatlesque vibe of Gene's 'Mr. Make Believe.' A big tip of the hat to my pal Julian Gill for helping to facilitate the project."
LISTEN/GET IT HERE:
https://kensharp.bandcamp.com/track/hold-me-touch-me
https://kensharp.bandcamp.com/track/mr-make-believe
Ken Sharp is also putting out a limited edition vinyl single with picture sleeve, black and multiple colors available and selling at cost.
Email him for ordering info: sharpk@aol.com
CREDITS:
"Hold Me, Touch Me"
(Stanley)
Produced by Ken Sharp and Fernando Perdomo
Recorded at Reseda Ranch Studios, Winnetka/Reseda, CA. Union Jack Studios, Encino, CA and The Manor, Agoura Hills,CA
Ken Sharp-lead and background vocals, electric guitar, lead guitar, Nashville guitar, acoustic guitar, moog, piano, maracas, bell tree
Fernando Perdomo-drums, bass, tambourine
Rob Bonfiglio: background vocals
Artwork: Holly Bess Kinkaid
"Mr. Make Believe"
(Simmons)
Produced by Fernando Perdomo and Ken Sharp
Recorded at Reseda Ranch Studios, Winnetka/Reseda, CA and Union Jack Studios, Encino, CA, and The Manor, Toluca Lake CA
Ken Sharp-lead and background vocals, acoustic guitar, piano, organ
Fernando Perdomo-drums, bass, Nashville guitar, tambourine, sleigh bells, bell tree
Rob Bonfiglio: background vocals
Artwork: Holly Bess Kinkaid