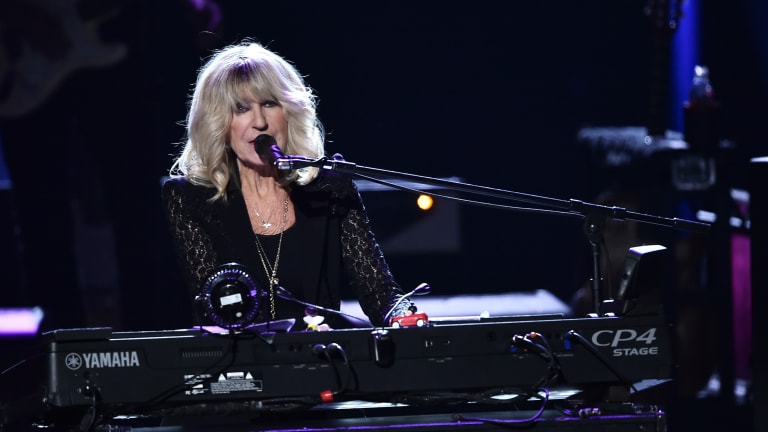 Fleetwood Mac confirm Christine McVie's passing
Fleetwood Mac post a loving note about McVie on social media, and a longtime Goldmine author remembers interactions with the Mac legend.
Iconic Fleetwood Mac member Christine McVie has passed away at the age of 79. The band confirmed her passing in the following social media post.
McVie was married to Fleetwood Mac bassist John McVie, officially joining the group in 1971. The British singer-songwriter-vocalist-keyboardist contributed masterpieces like "Don't Stop" and "Little Lies" to the many hit songs the band became known for.
Longtime on-the-Hollywood-scene, rock and roll scribe Harvey Kubernik remembers Christine as a kind soul. And amongst the surroundings of the music business the two hit it off right way.
"Really sad about this physical departure," says Kubernik. "One time she marveled, 'You might want to consider going out with a nice and proper English girl. You must be the only one in the whole lot in Hollywood who doesn't do drugs or drinks and can talk about the Marquee Club...'"
In summer of 2019, Harvey Kubernik was a feature on-screen interview for director Matt O'Casey on his BBC4-TV digital arts channel Christine McVie, Fleetwood Mac's Songbird. Harvey also narrated a portion of the film. The cast includes Christine McVie, Stan Webb of Chicken Shack, Mick Fleetwood, Stevie Nicks, John McVie, Christine's family members, Heart's Nancy Wilson, Mike Campbell, Neil Finn and producer Richard Dashut. Debut broadcast was on Friday, September 20th.
"I will always remember her kindness in my handful of encounters with her," continues Kubernik. "Initially at recording sessions for Rumours at Larabee studios in Hollywood, record shopping with her and beau Dennis Wilson at Tower Records, and even at my father's office, who was a stock broker. She really laughed when I mentioned, 'If I knew you were on Wilshire and La Cienega talking financial investments, I would have brought my Chicken Shack LP to autograph!' As a weekly columnist for U.K.'s Melody Maker she was always delighted to discuss U.K. music and we made efforts to find a great Indian restaurant in town. Thankfully, George Harrison and Ravi Shankar recommended one literally next door to Doug Weston's Troubadour."
Goldmine will continue its tribute to Christine McVie's role in rock and roll history throughout the week.