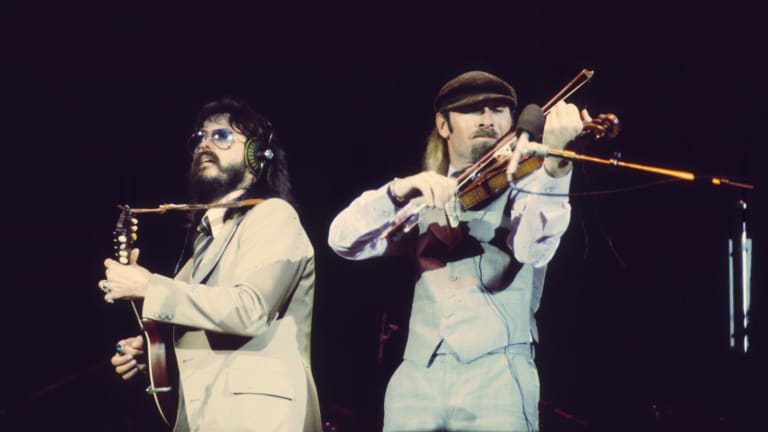 In Memoriam June 2022: Jim Seals of Seals & Crofts, Bon Jovi's Alec John Such and others
We remember the musicians we lost: Jim Seals, Alec John Such, songwriter Paul Vance and others.
Jim Seals 
Seals & Crofts' guitarist Jim Seals passed away June 6 at age 80. Fifty years ago in 1972, the Top 10 single "Summer Breeze" from the Top 10 album of the same name began the Texas duo's string of eight Top 40 hits in the 1970s, with Seals joined by mandolinist Dash Crofts and co-writing most of their hits including their other Top 10 singles "Diamond Girl" and "Get Closer." They co-wrote the Top 40 songs "Hummingbird," "We May Never Pass This Way Again" and "I'll Play for You," too. Their 1977 hit "My Fair Share," from the film One on One starring Robby Benson, was co-written by Charles Fox and Paul Williams. In his 2021 Goldmine interview Fox said, "They were great to work with and became very good friends. They have this beautiful, magical sound. This was the first time that Paul Williams and I worked together, and I co-produced it with their producer Louie Shelton. I thought we sounded so good together."
Jim Seals was the brother of Dan Seals from another 1970s soft rock duo, England Dan and John Ford Coley. Dan Seals passed away in 2009.
Alec John Such 
Bon Jovi's bassist Alec John Such passed away June 5 at age 70. Such was the Rock and Roll Hall of Fame band's bassist from their 1983 beginnings through 1994, when he chose to step away from recording and touring. He played on all five of the quintet's No. 1 hit singles "You Give Love a Bad Name" and "Livin' on a Prayer" from the album Slippery When Wet which sold 12 million copies, "Bad Medicine," "I'll Be There for You" and "Blaze of Glory." Such was credited as being an integral part of the New Jersey band's formation, bringing his childhood friend drummer Tico Torres to the group along with guitarist Richie Sambora.
Paul Vance 
Songwriter Paul Vance passed away May 30 at age 92. Vance, along with co-writer Lee Pockriss wrote many songs including "Catch a Falling Star," which reached No. 1 in 1958 for Perry Como, "Itsy Bitsy Teenie Weenie Yellow Polkadot Bikini," which reached No. 1 for Brian Hyland in 1960, and "Tracy," which reached No. 9 in 1969 for the studio group The Cuff Links, with Ron Dante as the group's singer. Dante told Goldmine, "Paul believed in my voice and wrote a wonderful lyric for 'Tracy.' While he was tough on the outside, he was truly sensitive when he wrote words for Lee Pockriss' melodies. Paul made his mark on lots of artists."
Brett Tuggle 
Keyboardist Brett Tuggle passed away June 19 at age 70. Tuggle co-wrote "Just Like Paradise" with David Lee Roth, which reached the Top 10 in 1988. In addition to playing in Roth's post-Van Halen band, he also played keyboards on Steppenwolf, Fleetwood Mac, Chris Isaak, Toto's Steve Lukather, and Whitesnake tours over the years.
Bernard Belle 
Songwriter Bernard Belle passed away June 23 at age 57. Belle began his career as a bassist for The Manhattans with his sister Regina Belle as a backing vocalist, before she began her solo career. He co-wrote "I Like the Way (The Kissing Game)" for Hi-Five, a gold single which went all the way to No. 1 in 1991, the gold single "Remember the Time" for Michael Jackson, which reached No. 3 in 1992, and "Something in Common," a Top 40 duet for Bobby Brown with Whitney Houston in 1993.
Jim Schwall 
Guitarist Jim Schwall passed away June 19 at age 79. Schwall, along with Corky Siegel on harmonica and piano, were the nucleus of Chicago's Siegel/Schwall Band from 1966 through 1974 including their 1973 album Three Pieces for Blues Band and Symphony Orchestra with The San Francisco Symphony Orchestra, written by William Russo and conducted by Seiji Ozawa.
Deborah McCrary 
Gospel singer Deborah McCrary of The McCrary Sisters passed away June 1 at age 67. In addition to The McCrary's gospel recordings, they also share their vocals on country and contemporary recordings. In his 2018 Goldmine interview, Dean Miller said about the song "You Can't Do Me This Way" on the Roger Miller tribute album King of the Road, "The approach that I took led to including The McCrary Sisters, which made for the version of the song to be really cool." In her April 2022 Goldmine interview about her self-titled album, New Zealand's Jamie McDell said, "It was an incredible treat to say the least to have The McCrary Sisters. I had written "Sailor" almost like a hymn where the spiritual element deals with the ocean and my connection with the sea, which for me is so strong. It was amazing to combine my experience of spirituality with The McCrary Sisters lending their voices and souls to this song, something I never thought we would be able to create. It is such an honor to have them on the album."
Julee Cruise 
Vocalist, songwriter and actress Julee Cruise passed away June 9 at age 65. An instrumental version of her single "Falling" was used as the theme song for the television show Twin Peaks. Cruise and her music were featured in the Twin Peaks: Fire Walk with Me film and throughout Twin Peaks television shows. In the 1990s she was a touring member of The B-52's filling in for Cindy Wilson. Singer-songwriter Zoe Boekbinder told Goldmine, "Julee Cruise was an inspiration for the sound I wanted on my new single 'I am Yesterday.'"
Arnold Skolnick 
Woodstock poster artist Arnold Skolnick passed away June 15 at age 85. After a psychedelic poster featuring nudity was rejected by another artist, Woodstock Ventures reached out to Skolnick, who had a career in advertising, to design a poster for the three-day music and art fair. Skolnick's cut-paper artwork of a bird, a hand and a guitar neck became one of the most recognizable symbols of the late 1960s.
Joel Whitburn 
Music historian Joel Whitburn passed away June 14 at age 82. In 1970, Whitburn founded Records Research Inc. and became one of the leading authors of reference books on Billboard music charts. His books include Top Pop Singles, Top Country Singles, Top R&B Singles and Top 40 Hits, all used as reference material by Goldmine for our Fabulous Flip Sides weekly online series.