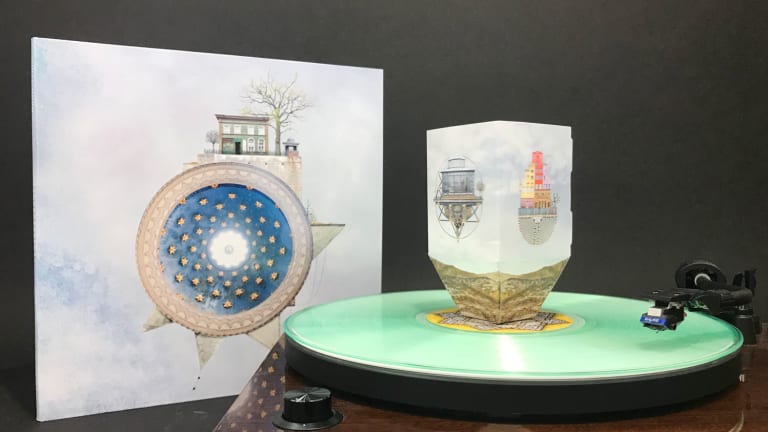 Vinyl Moon celebrates five year anniversary with discounted subscription rates
The monthly indie vinyl club Vinyl Moon offers 20 percent off for new subscribers to ring in the occasion.
Los Angeles, CA - Vinyl Moon, the monthly indie vinyl club for the musically curious and artistically adventurous, is celebrating five years of delivering one-of-a-kind deluxe vinyl experiences to listeners across the globe. To celebrate, Vinyl Moon is offering 20 percent off to new subscribers.
Showcasing a thoughtfully curated mix of 10-plus bands from around the world each month, Vinyl Moon prides itself on delivering incredibly deluxe and unique artwork by exciting visual artists, including extra goodies such as beautiful vinyl slipmats and postcards, that pair perfectly and thematically with the lovingly sequenced playlist. Here's how it works:
Every monthly Vinyl Moon volume includes:
A full LP compilation/mixtape of 10 songs by great new bands and musicians
Pressed on gorgeous colored vinyl
Ultra premium record jackets designed by a different, amazing visual artist each month
An exclusive booklet that features band info, lyrics, and single artwork for each track
A members-only booklet featuring lyrics and other info about the music, art, and that month's experience
Extras that change from month to month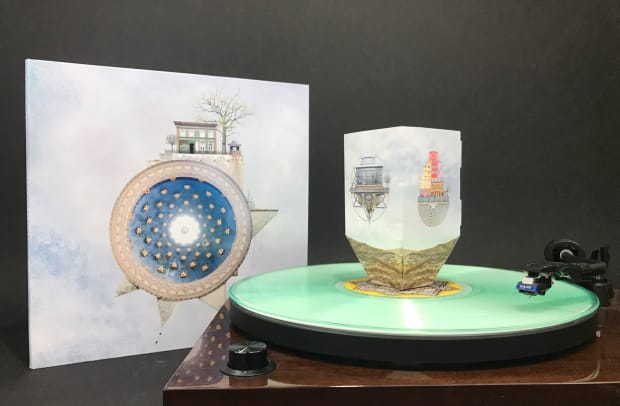 Vinyl Moon was born in the brain of Brandon Bogajewicz, the blogger behind The Burning Ear. After listening to new music submissions for years from his laptop and the occasional 7-inch, he wished for a better way to engage with new music through vinyl and created the only record club of its kind. Examples of the many notable bands featured on Vinyl Moon during its first five years include: NoMBe, Mating Ritual, MUNA, LANY, Bay Ledges, Men I Trust, NVDES, Freedom Fry and more.
"It is hard to describe how honored I feel to be able to work with these amazing bands and talented artists every month," says Brandon. "And then to be able to ship these records to an equally amazing community of members!? It is like a dream. Thank you to all the bands, visual artists, and amazing members that have been a part of Vinyl Moon's first five years."
To learn more and subscribe to vinyl moon, visit: https://vinylmoon.co/