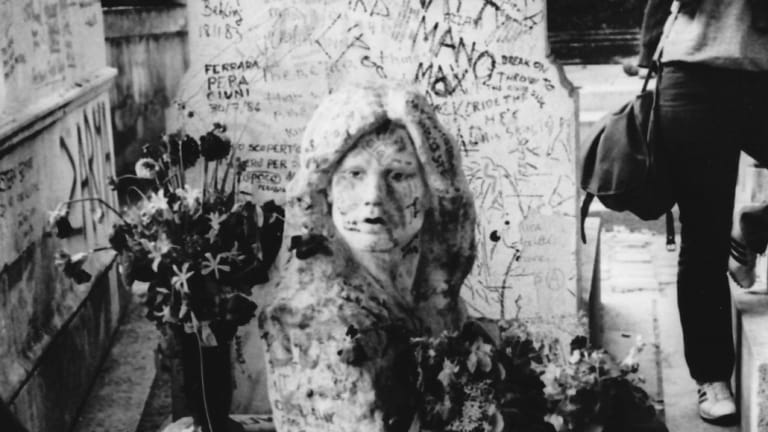 The Jim Morrison pilgrimage
Many will honor The Doors vocalist Jim Morrison on the 50th anniversary of his death by visiting his gravesite at the Père-Lachaise cemetery in Paris, France. Here is an expert's guide to the burial site.
On the eve of the 50th anniversary of Jim Morrison's passing, Carolyn Campbell, author of City of Immortals: Père-Lachaise Cemetery, Paris, talks about the famous cemetery and the history behind Jim Morrison's famous burial site within. Many visitors are expected at the Morrison gravesite on July 3 of this year to honor the rock star/poet. Campbell will discuss preparations in Paris in the coming week and the unique aura of the surroundings if you ever decide to visit.