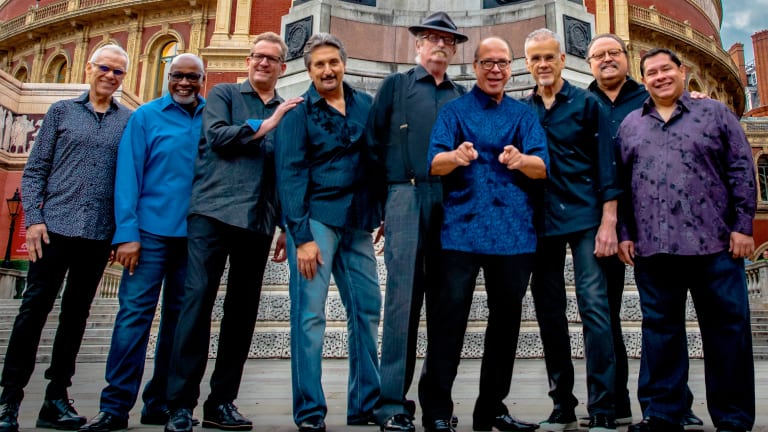 Tower of Power take you through '50 Years of Funk & Soul'
Tower of Power's saxophonist and founding member, Emilio Castillo, comes on the Goldmine Podcast to talk about the Oakland horn band's legacy and passion after a half century's worth of music.
Episode 129
Tower of Power

Saxophonist Emilio Castillo of the Oakland, California, R&B-based horn group Tower of Power talks about the release of the 2-CD/3-LP (plus DVD!) set 50 Years of Funk & Soul: Live at the Fox Theater - Oakland, CA - June 2018 (above).
Castillo also talks about particular details of staple Tower of Power (TOP) songs and popular classic rock songs that have the TOP horns as an important part of the sound — and the anecdotes are interesting!