Reader Rarities: Autographed Beatles photograph
Goldmine subscriber David Miller shows off a treasured autographed Beatles photograph, handed down from his father.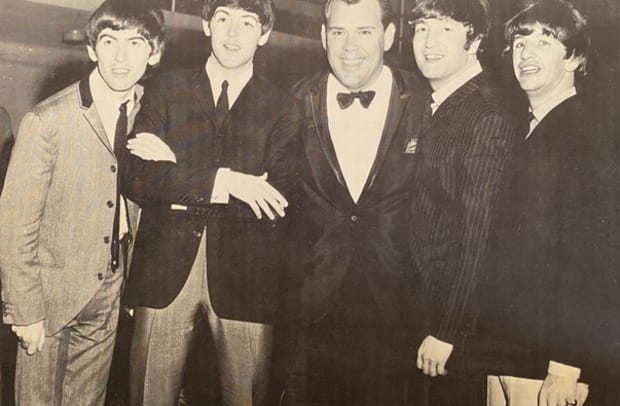 I have a black and white photo of all four Beatles with a nightclub performer, Pupi Campo (shown), taken at the Deauville Hotel — the site of the taping of the second Ed Sullivan show in 1964. All four Beatles autographed the back of the photo. My father was working at the hotel at the time, which is how I obtained this photo.
— David Miller
There's nothing Goldmine loves more than seeing the best music memorabilia and collectibles from our readers' collections. What's your rarest piece? Submit your photos and descriptions here, and we may feature you on our website, on our Facebook page, and even in the pages of Goldmine Magazine.