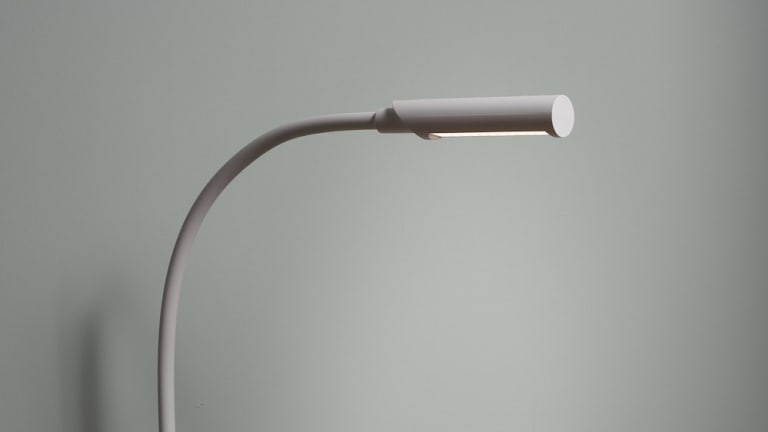 The UberLight shines a proper light onto vinyl
The UberLight Flex can really make a difference to your audio space. For the audiophile it's a must-have; both grooves and dust particles on every record are brought to light.
Testing the UberLight Flex 3100TL
By Alan Brostoff
I've reviewed speakers, turntables and lots of records, but this is the first time I've been asked to review a light. 
After agreeing, I had to learn what a light has to do with vinyl records or how a  light can make a record sound better? After talking with the company president Robert Kahn (Reliable Corp.) I now understand why this light — the UberLight Flex 3100TL — can add enjoyment and value to your stereo. 
Kahn has been an audiophile since 1975 when he was 16 and bought his first stereo system. He worked in an audio store back in the late '70s and early '80s while he was going to college, but like many of us in the '80s he sold his record collection and moved to CDs. In 1991 he took over the family business and started his own family, and his passion for audio gear took a back seat.
The family business was making commercial-grade lighting for industrial sewing machines. After developing this successful lighting about three years ago, they decided to develop the next generation of lighting. Just in the past year the company launched the UberLight Flex. Kahn had decided to mount one behind his new stereo system and was really shocked to see the difference it made. He could see all the dust that his AudioQuest brush had left behind. He said it was also much easier to see the lead-in groove for needle placement. So  it was now my turn to try it out.
The version I tested has a c-clamp, which opens to over two inches wide (even though there is a version that has a base), and it attached very easily to the back of my display case. The light has nine different settings; Natural white, warm white, and ultra bright. There are also three different color options. I was able to manipulate the arm of the light any way I wanted, to provide the angle of light I was looking for — while also allowing me to open and close the dust cover with no problem. The UberLight Flex 3100TL will burn for over 60,000 hours, so I have a long way to go to prove that; in the meantime, I had no issues with the ease of turning it on or off.
The UberLight really made a difference. I could see all the particles sitting on top of my record ... not pretty. The light also added a nice look to the system. My only knock on this is that it's only currently available in white. However, by the end of August you will be able to get one in black. The UberLight Flex 3100TL retails for $49.00 and I find it to be a great deal. You can find out more at www.reliablecorporation.com.