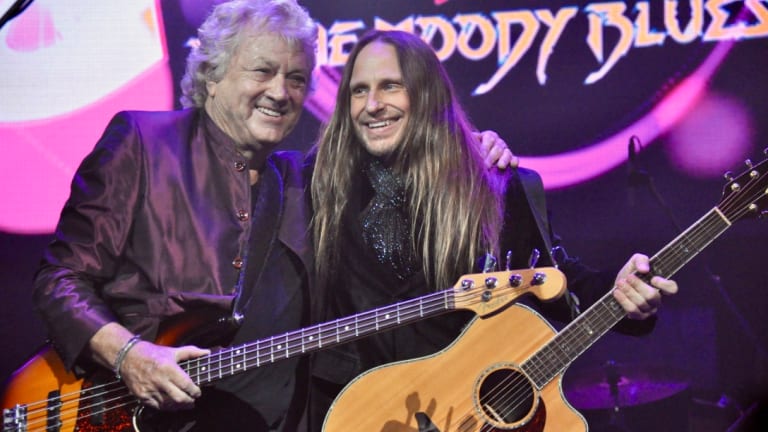 This year's '70s Rock & Romance Cruise rekindles music and memories
With StarVista's '70s Rock and Romance Cruise, the charms are evident at the outset, from the luxurious confines of the Celebrity Infinity to the array of artists representing the soft rock sounds of an era gone by.
Rock & Romance Cruise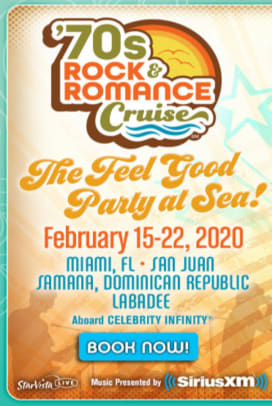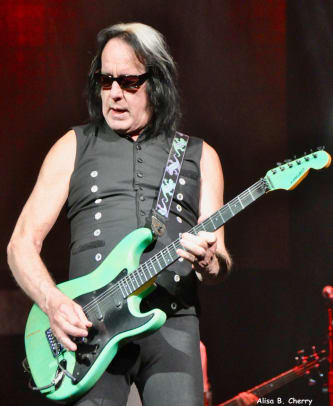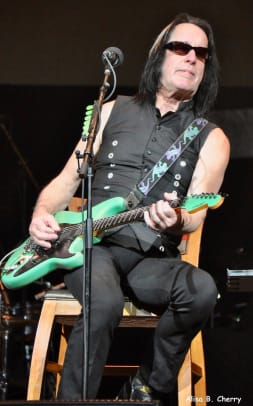 By Lee Zimmerman
Photos by Alisa B. Cherry
There are charms and challenges that accompany a sojourn on a music cruise. In the case of StarVista's '70s Rock and Romance Cruise, the charms are evident at the outset, from the luxurious confines of the Celebrity Infinity to the array of artists representing the soft rock sounds of an era gone by. And the challenges? Suffice it to say it all involves keeping up with the entertainment, choosing one's concert's carefully and making time for meals and relaxation accordingly.
Indeed, the line-up given the 2020 edition of Rock and Romance, the fourth cruise so far in StarVista Live's specifically themed array of shipboard excursions, pacing is mandatory. The company offers an array of outings — among them, The Malt Shop Cruise, a disco cruise, a '60s Flower Power cruise, and most recently, acquisition of Delbert McClinton's Sandy Beaches Cruise — but Rock and Romance decidedly holds its own both in terms of the artists involved and the appreciation of its audiences. It boasted an especially auspicious group of headliners — John Lodge of the Moody Blues, America, Todd Rundgren, Don Felder, former member of the Eagles, Ambrosia, Edgar Winter, Jefferson Starship, Stephen Bishop, Rita Coolidge, John Ford Coley, Jason Scheff of Chicago, Randy Bachman, Pablo Cruise, and for a one night special appearance, Cheap Trick — and with them, memories of AM radio, high school romance and sunnier times well reflect by the warm glow (mostly) of the Caribbean Sea in mid February. Yes, the ship rocked at times, but other than than the insistent motion of the waves and complaints that Cheap Trick were too loud (really??), it was a smooth voyage all round.
Of course, the folks at StarVista can be credited with — pardon the pun — keeping things on an even keel. Certain headliners are given prime performance slots in the ship's Celebrity Theater, where ample seating and excellent sight lines offer an intimate experience despite its spacious environs. Other popular venues included the Constellation Lounge, a more informal setting where early arrival is of prime importance. Various lounges also offer an array of entertainment, but it's the pool deck that proved most popular, notably for its party-like atmosphere which brings the whole idea of an ocean-bound excursion to full fruition.
When the headliners weren't performing, there were ample opportunities for other adventures as well. The ports of call — San Juan Puerto Rico, Samana and Labadee — allowed passengers to disembark, enjoy some sightseeing, beach time and other activities tourists tend to indulge in when those opportunities beckon. An array of tribute bands were especially plentiful, given the fact that Led Zeppelin, the Who, ABBA, and Queen were all well represented. The cruise hosts — an always amiable Jason who alternated introductory duties and Q&A panels with Beatles Brunch radio host Joe Johnson — kept the spirits on a permanent high, augmenting the spirits that were plentiful to those that opted for adult beverage packages in hopes of remaining well lubricated regardless.
This year's cruise was expanded from the previous five day outings to a full seven days, testing the sea legs and endurance of some, but proving for freer flow of entertainment options overall. Of course, having a festival at sea provides certain advantages over landlocked gatherings regardless — the opportunity to return to one's cabin for rest and respite, an array of meals, snacks and in-between indulgences and a chance to simply unwind in the pool, a hot tub, the onboard spa or a lounge chair depending on one's motivation — or in many cases, lack thereof.
Of course, for most if not all, music was the draw, and whether a band boasted mostly original members, or simply one or two survivors, the hits were always well received. In some instances, there was little divide between an original outfit and a tribute band, depending on current incarnations. There were few false notes — although surprisingly, some people did walk out on Cheap Trick due to the aforementioned complaints of too much volume — but for the most part, the sounds seemed to suffice. Jefferson Starship, whose sole charter membership consists of 81 year-old David Freiberg and later recruits in drummer Donny Baldwin and singer Cathy Richardson, captured the essence of the band's sound in its prime, while Randy Bachman interspersed stories with a selection of songs he was responsible for, from the Guess Who to BTO. For his part, Rundgren kept the hit parade intact, not only by replaying songs from his own catalog but by providing a spontaneous set list that included a varied selection of oldies ranging from the Melanie chestnut "Brand New Key" and the Proclaimers rollicking revelry "500 Miles" to the classic stoner anthem "Don't Bogart The Joint" and some bawdier material to boot.
It was all in good fun of course, which is the whole point to begin with. And while it can be costly, there are an array of options meant to accommodate most budgets, from inside staterooms to luxurious penthouses that could cost a couple up to $20,000 for a weekly stay. Still, the amenities come at a good price, and for those who feel like they might have to dig coins out between their couch's cushions, the casino offers an opportunity to win some money and perhaps offset the cost of the cruise entirely. Not that most of us are so skilled, but there is something to
be said for the old axiom that memories are priceless and well worth the expense. The fact that StarVista's cruises sell out so quickly testifies to that philosophy.

Next years '70s Rock & Romance Cruise line-up, which will sail from February 27 to March 6, 2021, also bears that out, with a list of headliners that includes Foreigner, Air Supply, 10 CC, BJ Thomas, Air Supply, The Family Stone, Pure Prairie League, Joey Molland's Badfinger and cruise host Peter Asher. For information and reservations, go to rockandromancecruise.com.
Bon voyage!